There are always a couple of "unknowns" in the summer blockbuster season. These are the movies that no one is really sure whether or not it's going to make any money or if there is an audience. In the case of this summer, there are a couple of movies like that but one of them is absolutely Men in Black: International. The early responses to the images and what not have been pretty positive but that doesn't mean that people are actually going to show up in June. This movie isn't just a rehash of the previous movies and one of those ways that it's a new property is with the villains. Empire revealed a new look at the shapeshifting aliens from this movie and spoke to the VFX supervisor.
"In their natural state, they're pure energy," VFX supervisor Jerome Chen tells Empire in the May 2019 issue. "To blend in on this planet, they disguise themselves as humans. They do phase transitioning: changing state from solid to liquid, and back to any solid of their choosing. They can reform things and use them as projectiles. It's a cool ability."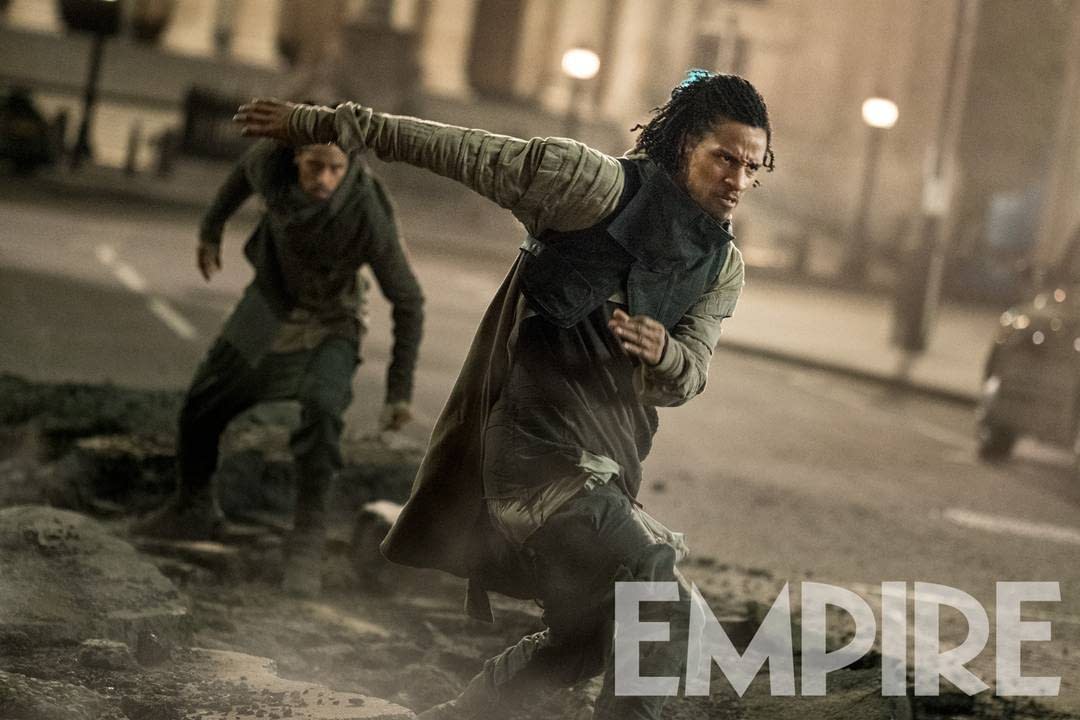 Apparently, shapeshifting is the order of the day since this will be the second movie this year with shape-shifting aliens. We'll have to see how this movie tackles that compared to how Marvel made the Skrulls shift in Captain Marvel. If the effect looks bad it could really take people out of the movie.
Summary: The Men in Black have always protected the Earth from the scum of the universe. In this new adventure, they tackle their biggest threat to date: a mole in the Men in Black organization.
Men in Black: International, directed by F. Gary Gray, stars Chris Hemsworth, Tessa Thompson, Rebecca Ferguson, Liam Neeson, Emma Thompson, and Kumail Nanjiani. It will be released on June 14, 2019.
Enjoyed this article? Share it!