MGM has a huge missed opportunity coming out this October. They are rebooting The Addams Family and they managed to grab an absolutely fantastic cast including Oscar Isaac and Charlize Theron but instead of taking advantage of said cast in live-action they are making an animated movie. The full cast was announced back back in June with an image that showed off the main cast of characters. That image has been repurposed into a first poster shared via the official IMDB Twitter account.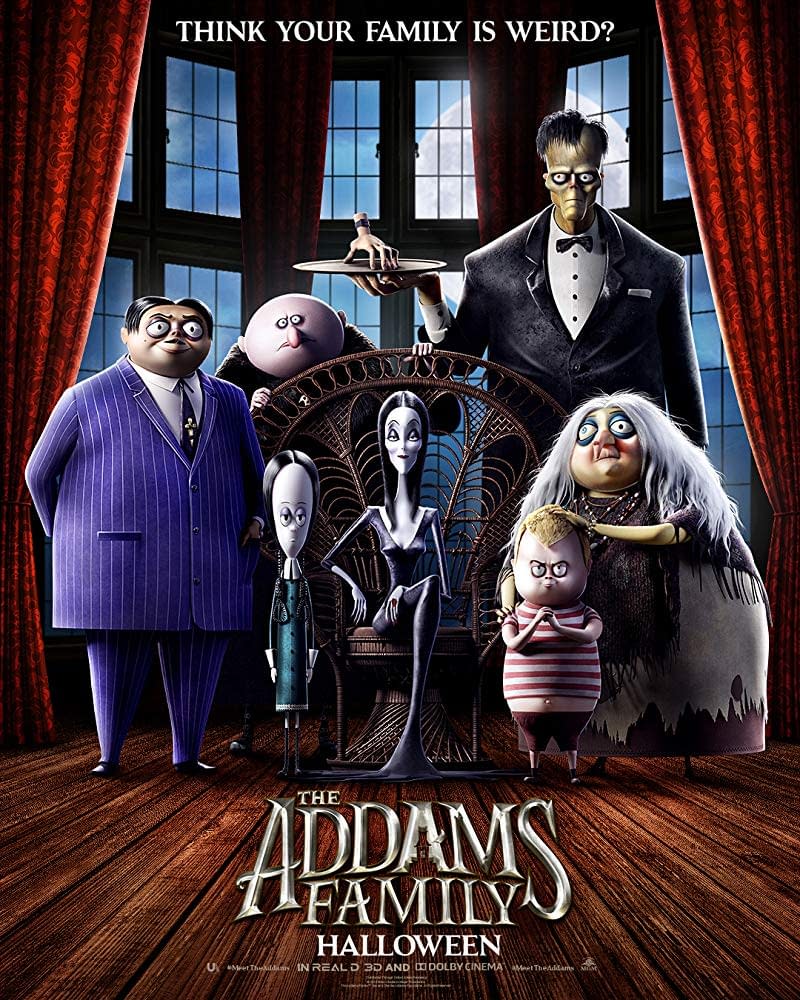 The post also reveals that we'll have the first trailer for the upcoming movie on April 10th. This kind of movie is going to be very hit or miss but thus far they have the talent on hand to make something special. However, there are plenty of bad animated movies out there with great casts. We'll just have to see how this one turns out.
Summary: An animated version of Charles Addams' series of cartoons about a peculiar, ghoulish family.
The Addams Family, directed by Greg Tiernan and Conrad Vernon, stars Oscar Isaac, Chloë Grace Moretz, Charlize Theron, Finn Wolfhard, Bette Midler, Allison Janney, Aimee Garcia and Nick Kroll. It will be released October 18th.
Enjoyed this article? Share it!