First Trailer for Sharktastic Sequel, '47 Meters Down: Uncaged'
If you don't do sharks and horror, this is not a post nor a film for you. Director Johannes Roberts returns to helm the aquatic shark-scare-sequel, which just got it's first trailer this morning.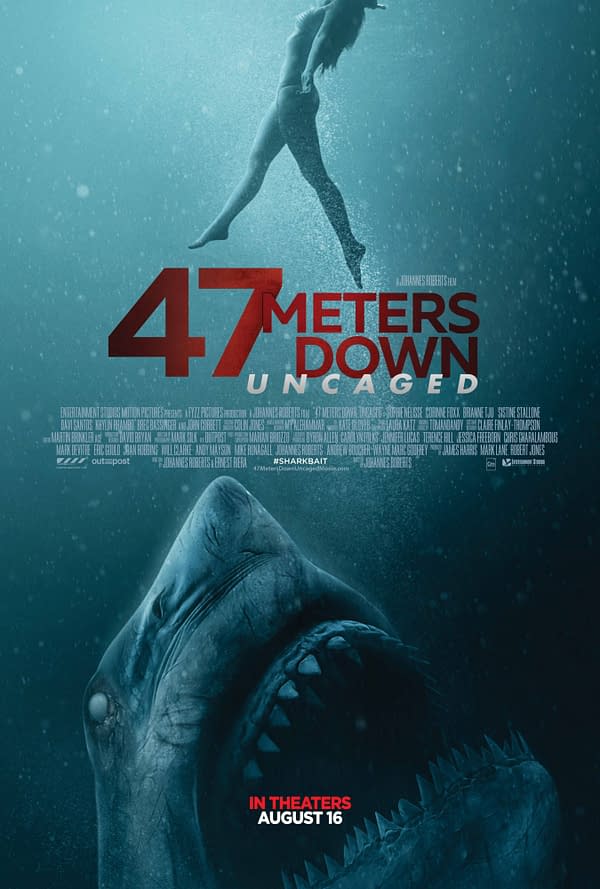 The film will tell the story of fourteens diving in a ruined underwater city, who quickly find themselves in a watery hell as their adventure turns to horror when they learn they are not alone in the submerged caves. As they swim deeper into the claustrophobic labyrinth of caves they enter the territory of the deadliest shark species in the ocean.
The cast includes Sophie Nelisse (The Book Thief), John Corbett (Sex And The City), Nia Long (Empire), Brianne Tju (Scream TV Series), Davi Santos (Polaroid), and Khylin Rhambo (Teen Wolf).
The flick also will be the feature film debut of Corinne Foxx, Sistine Stallone, daughters of Jamie Foxx and Sylvester Stallone, respectively.
47 Meters Down: Uncaged is scheduled for release on August 16th 2019.
https://youtu.be/DSkJ-lmBens