Posted in: Movies | Tagged: daniel radcliffe, jon croker, the woman in black, tom harper
---
First Woman In Black: Angel Of Death Promo Art Features Ghosts, Gas Masks, And Nazis
What should you do if you acquire a house with a horrible history of tragedy that is reputedly haunted by a homicidal ghost? Why, convert it into a mental asylum of course! It;s a twofer.
That's the plot of The Woman in Black sequel Angel of Death, anyway. The film is currently in pre-production and the producers are fishing for potential financiers at the American Film Market this week, which means that we get to see some of the bait that they're dangling off their metaphorical hook. Namely, an official blurb and the first piece of promo art.
Seized by the government and converted into a military mental hospital during World War II, the sudden arrival of disturbed soldiers to Eel Marsh Harsh has awoken its darkest inhabitant. Eve, a beautiful young nurse, is sent to the house to care for the patients but soon realizes she must save them from more than their own demons. Despite Eve's efforts to stop her, one by one they fall victim to the Woman in Black.
One might question how therapeutic an environment this new mental hospital is, considering that its built upon a tiny, remote scrap of land surrounded on all sides by deadly marshlands and thick fog, and the only thoroughfare to the rest of civilization is completely flooded for a good portion of each day. Also, as mentioned before, it also has a child-murdering ghost who spends most of her day concocting elaborate jump scares.
The script was written by Jon Croker, a story editor for the first film, and will be directed by Tom Harper. We've also heard talk that Susan Hill, author of the original book, will be involved as a consultant. Hammer have also stated that they're planning a whole series of Woman in Black films, and that there's a possibility of a small returning role for Daniel Radcliffe in Angel of Death.
Check out this promo art, published over at Horror Movies, and take a guess at why so many children are being brought to a military mental hospital. ---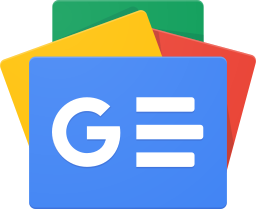 Stay up-to-date and support the site by following Bleeding Cool on Google News today!