'X-Men Dark Phoenix' Director Simon Kinberg Provides Own Reason for Wolverine's Absence
Despite Hugh Jackman's retirement from playing Wovlerine for the Fox X-Men Cinematic Universe, Dark Phoenix director Simon Kinberg had his own reason not to include him in the film.
Jackman played the role since 2000's X-Men, making eight more appearances until 2017's Logan, which only excludes the two Deadpool films. Dark Phoenix will be the first time Wolverine won't appear in an X-Men-centric story despite having a major role in the comics and the franchise's first attempt at the Phoenix in (the poorly executed)X-Men: The Last Stand. The original story featured a love triangle as the major subplot between Cyclops (Scott Summers), Phoenix (Jean Grey), and Wolverine (Logan). Scott and Jean are married while Logan harbored feelings for Jean.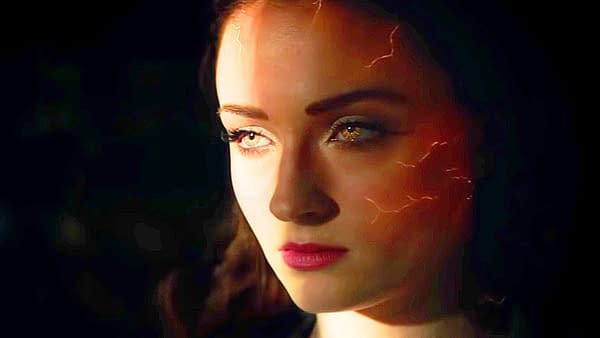 Kinberg spoke to Rolling Stone about the omission.
"If you know the Dark Phoenix story, you'd want to really service the love story between Logan and Jean. And I think the notion of Hugh Jackman, as great as he looks for his age, and Sophie Turner — it didn't sit well with me. Or anyone else!"
The logic doesn't make sense since Logan is over a century old, but can pass off as 30s/40s like in most adaptations including the X-Men Cinematic Universe. The time of Dark Phoenix takes place in 1992. Jean is established to be born around 1968 making her 24 in the events of the film. Kinberg is making up something that it isn't. At least his reasoning about making it more Jean's story makes more sense.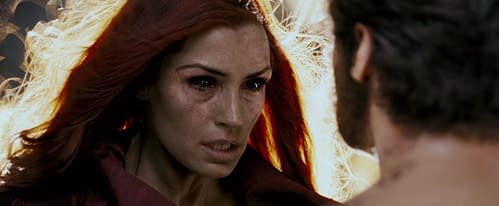 "There was an element of this being Jean's story. And I was committing so fully to it that I didn't want to run the risk of pulling away from Jean by going to the well of a fan-favorite character in these movies. I wanted this to be a very different experience of seeing an X-Men movie."
Yes, Jackman became the bonafide star of the franchise while playing the character, but he wasn't always the focus with his cameos in 2011's X-Men: First Class and 2016's X-Men: Apocalypse, making it only six films where Wolverine was the main focus.
Dark Phoenix stars James McAvoy, Michael Fassbender, Sophie Turner, Evan Peters, Jennifer Lawrence, Nicholas Hoult, Jessica Chastain, Tye Sheridan, Kodi Smit-McPhee, and Alexandra Shipp.
The film comes to theaters June 7th.