Posted in: Movies, Review, TV | Tagged: keri russell, Matthew Rhys, The Americans, The Americans "Rififi", The Americans FX, The Americans season 6, The Americans season 6 episode 6
---
Let's Talk About The Americans Season 6 Episode 6, "Rififi"
The 6th and final season of FX's Cold War era spy drama series The Americans continues with episode 6, "Rififi".
Last week, Paige (Holly Taylor) got into a bar brawl and made us all proud. Elizabeth (Keri Russell) was pretty pissed off about it, for multiple reasons. Philip Jennings (Matthew Rhys) finally did the deed with Kimmie, but also did his best to protect her. Stan Beeman (Noah Emmerich) continues to try to get to the bottom of the Russian spies' plans.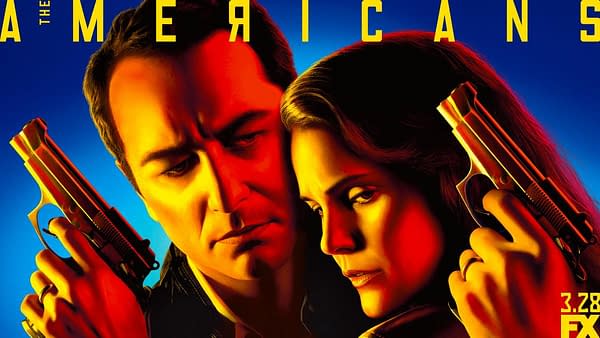 If you missed what happened last week, you can catch up here.
S6e6 is titled "Rafifi", and the synopsis reads:
"A sudden assignment pulls Elizabeth away from her family at a crucial moment; at the FBI a major development leads Aderholt to approach Stan about an urgent investigation."
Things that happened in s6e6:
We start with a short recap of last week, Elizabeth telling Phillip to go to Kimmie, Stan's discovery of Mr. and Mrs. Tea Cup, and Phillip warning Kimmie about the imminent kidnapping
The Jennings exchange normal husband wife banter in the kitchen
Phillip tells Elizabeth about Stan coming over and about the take down of the informers
He tells her he's not going to do the Kimmie stuff, and Elizabeth tells him that he just wanted to sleep with Kimmie, not protect her
This is one of the first times we've seen Phillip pull some emotional shit on Elizabeth, and she doesn't react well.
They go to bed in different rooms.
Stan is back at work, he and Aderholt are joined in the elevator by the mail robot, funny if you recall that one was used to spy on the CIA in earlier seasons
Aderholt gives Stan a file on a man, code named Harvest, tells him this man is important
Henry comes home and is met at the bus station by Phillip, they talk school and finals
Henry says he's going to get a summer job to try to help with his school's tuition
Elizabeth goes to the theater to see Rififi in a disguise, meets a young man there
They talk movies, and hit it off
Back at home, Henry and Elizabeth have a conversation outside, about her smoking
"You're an adult now, I don't have to hide things from you anymore," she says to him, about her smoking.
Henry and Phillip play hooky for the day and go slot car racing
Elizabeth meets the young man from the theater on the metro, they talk business
Turns out he is the son of a man who makes cement sealants, his name is Jackson Barber
Back at the travel agency, Phillip tells one of his long term workers that he has to let people go.
Paige is home visiting too for Thanksgiving and it's a nice reunion other than the chilly mood between Phillip and Elizabeth
Elizabeth gets a call and has to go, Paige and Phillip have a knowing look
Claudia meets with Elizabeth, gives her a mission to Chicago, it's more than likely Harvest
Elizabeth races home and starts packing, she and Phillip have another bad exchange.
Henry is over visiting with Stan and Renee, and Renee mentions that Aderholt put in a good word for her with the Bearau
Phillip and Paige come over with their dish for Thanksgiving, excuses are made for Elizabeth's absence
It's still so weird to see Phillip there at the table with Stan and Aderholt, and now with Paige knowing what she knows-
Phillip goes out and signals to someone, probably Oleg as "Ideas As Opiates" by Tears For Fears plays
Elizabeth meets with an operative in Chicago, and admits her plan's chances of working aren't great.
Elizabeth is continuing to practice her drawing
Aderholt mentions that Harvest has been seeing Orthodox priests, so they're keeping an eye out on local ones.
Elizabeth calls home, and speaks with Henry. He tells her about reading Walden, how boring he finds it. She's trying to find some common ground with him, and struggling.
Oh look it's a shot of Oleg grabbing the piece of paper from Phillip. He does some spy shit to read the message, which we don't get to know. Theoretically it's Phillip informing on Elizabeth.
Phillip calls Elizabeth, and she tells him that it's going to be tough, that she needs more help. She says she'll handle it on her own, and he urges her to come home.
Is he warning her maybe? He ends the call saying he'll come, but I swear I think he's warning her. Everything about how he said those lines tells me he's trying to get something else across to her.
***
I know I say this almost every week, but goddamnit I'm not ready for this show to be over. The interplay, the use of music, the leads, every part of it has been an adventure, both wonderful and heart-wrenching.
The Americans final season airs on FX on Wednesdays. For four more episodes *sobs*.
---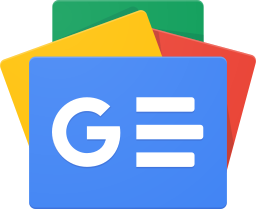 Stay up-to-date and support the site by following Bleeding Cool on Google News today!