Godzilla Vs Kong Synopsis Up On IMDB, Teasing Return To Skull Island
Godzilla Vs. Kong has a new synopsis on IMDB, and it teases fans that the big showdown between the two titans will happen on Skull Island."In a new world where man and monster now coexist, Monarch must lead the way to a prosperous future alongside the Titans, keeping humanity in check. However, rival factions that want to manipulate the Titans for war begin to rise under the guise of a nefarious conspiracy, threatening to wipe out all life on the planet. Meanwhile, on Skull Island, strange seismic activity draws the attention of Godzilla and Kong alike." This outing for the MonsterVerse is directed by Adam Wingard and stars Godzilla, King Kong, Alexander Skarsgård, Millie Bobby Brown, Rebecca Hall, Brian Tyree Henry, Shun Oguri, Eiza González, Jessica Henwick, Julian Dennison, Kyle Chandler, Zhang Ziyi, and Demián Bichir. The film was rated PG-13 by the MPAA last week.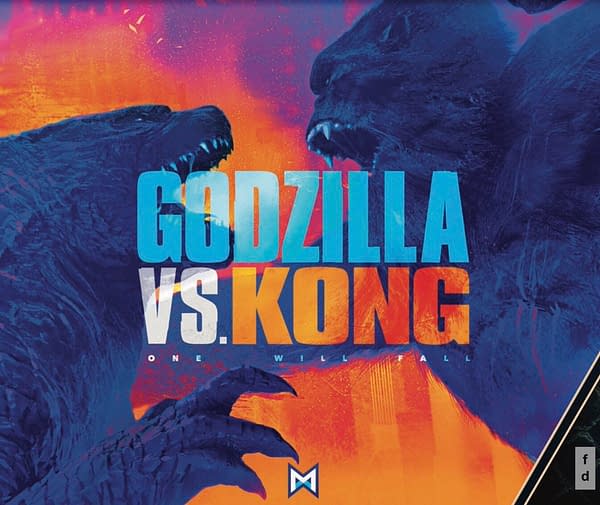 Fans Are Getting Antsy For a Godzilla Vs. Kong Trailer
"In a time when monsters walk the Earth, humanity's fight for its future sets Godzilla and Kong on a collision course that will see the two most powerful forces of nature on the planet collide in a spectacular battle for the ages. As Monarch embarks on a perilous mission into uncharted terrain and unearths clues to the Titans' origins, a human conspiracy threatens to wipe the creatures, both good and bad, from the face of the Earth forever."
The number one question on fan's minds currently is when we might get a trailer for Godzilla Vs. Kong. There was almost a 100 percent certainty that there was to be one at SDCC this summer, and now that the show is canceled, the next most likely event would be Warner Bros. debut of Christopher Nolan's Tenet in theaters. Right now, that is set for July 17th, but as the date draws near, Hollywood is skeptical that release will happen. It may just end up being an online release, after all. Which is fine, we just want to see the footage at this point. I join fans in the excitement for Godzilla Vs. Kong, but will also walk out of the theater mad as hell if King Kong doesn't emerge victorious.