Posted in: Movies, News | Tagged: Alana Arenas, anna d. shapiro, Audrey Francis, Bridge of Spies, edward r murrow, george clooney, good night and good luck, good night and good luck stage play, grant heslov, Ian Barford, Joesph McCarthy, Joey Slotnick., Jordan Brodess, Keith Gallagher, matt charman, steppenwolf theatre company, tom irwin, william peterson
---
'Good Night, and Good Luck' Coming to the Stage in Chicago
Good Night, and Good Luck is one of the best films of the 'aughts. Superbly acted, it is now becoming a stage play from Steppenwolf Theatre Company in Chicago. Writer Matt Charman (Bridge of Spies) adapted the George Clooney and Grant Heslov screenplay for the production, which will be helmed by Anna D. Shapiro. It will run October 22- December 20. Playing parts will be ensemble members Alana Arenas, Ian Barford, Audrey Francis, Tom Irwin and William Peterson, as well as Jordan Brodess, Keith Gallagher and Joey Slotnick.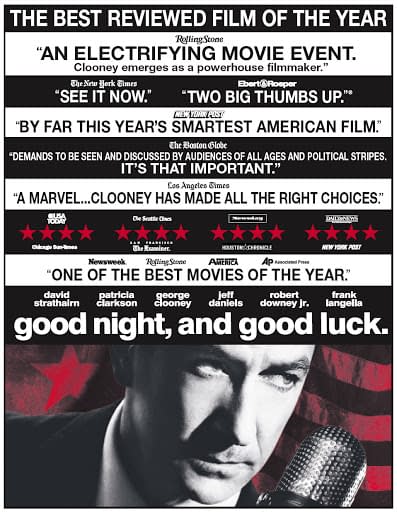 Good Night, and Good Luck tells the story of Edward R. Murrow's efforts to bring down Senator Joesph McCarthy in the 1950's during the latter's crusade to wade out communists in the US. It was directed by Clooney, and it was nominated for six Academy Awards- Best Picture, Best Actor (David Strathairn), Best Director (Clooney), Best Screenplay, Best Cinematography, and Best Production Design.
1953: Dark days in Washington, DC. Senator Joseph McCarthy wages his ruthless campaign against all those he deems "Un-American," public trust in the institutions of government is in perilous decline and a panicked gloom grips the nation. All that stands in the way of the continued disintegration of the American body politic is Edward R. Murrow, his room of intrepid journalists and one black-and-white newscast destined to change the course of this country's civic life. This world premiere adaptation of George Clooney's Oscar-nominated film is a stark, fast-moving and timely look at the treacherous business of telling truths in dark times. Produced by special arrangement with Jean Doumanian, Robert Fox, George Clooney, and Grant Heslov.
I could not be more excited about this. The material and staging of the film lend itself so well to the stage, it should be a production to seek out. My only hope is that it does well enough that they see fit to tour it. You can get more info and see about purchasing tickets when they go on sale here.
First seen on The Hollywood Reporter
---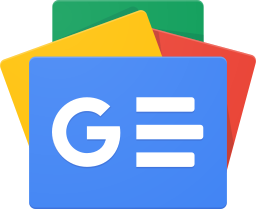 Stay up-to-date and support the site by following Bleeding Cool on Google News today!