While maybe this won't mean much to you until you see John Wick: Chapter 3- Parabellum, we just want to take a few minutes to praise Halle Berry as Sophia.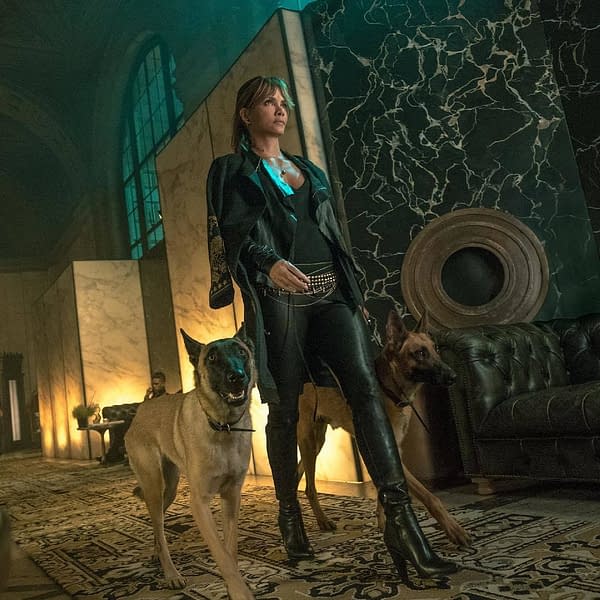 The 52 year old Oscar winning actress went so far as to break 3 of her damn ribs during training for the role, one that immediately makes us forget (kinda) her Bond Girl status in Die Another Day. While her screentime is short, it is impactful.
Berry is masterful in the third John Wick film, once again directed by stunt coordinator/performer turned director Chad Stahelski and starring Keanu Reeves.
In a recent chat with Variety, Berry revealed that orignally the role of Sophia had been written for a 20-something "white woman."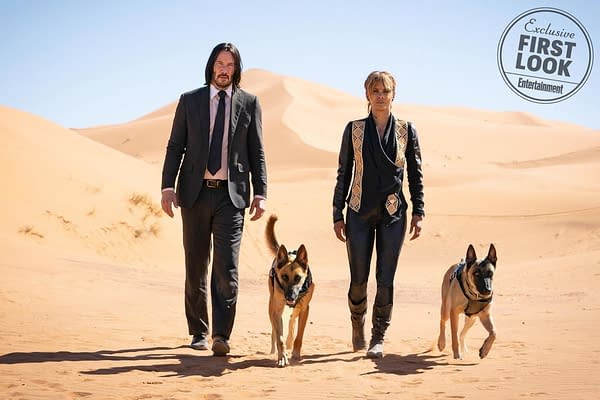 "I read the script, and I loved it," Berry told Variety. "It was written at the time for a 22-year-old white woman which, obviously, can't be me. But I was able to convince producers why it should be me and why it would be more relevant in the times in which we're living if it were me. I talked about all the elements of the filmmaking, what I saw in my head, and they bought it. They thought, 'Wow. Makes sense.'"
We're so so SO delighted to see Berry in the John Wick franchise, and there are already calls from notable reviewers via Twitter for a possible spinoff featuring Sophia. (Maybe a few episodes of STARZ's upcoming The Continental series?)
In anycase, you'll want to see John Wick: Chapter 3- Parabellum when it hits theaters on May 17th 2019.
Enjoyed this article? Share it!