Posted in: Movies, TV | Tagged: anthem sports and entertainment, hardys, impact wrestling, jeff hardy, matt hardy, reby hardy, ring of honor, tna, wrasslin, wrestling
---
Hardys Hire Lawyers To Fight With TNA Over #BROKEN Trademarks, But Not Before One More Twitter Rant From Reby Hardy Bleeding Cool recently reported on the legal feud between TNA Wrestling and pro wrestlers Matt Hardy and Jeff Hardy over the "BROKEN" gimmick. In case you didn't read that, let us catch you up:
While working for TNA, it's widely believed that the Hardys were allowed free reign to create and run with the Broken storyline, which worked out well for the organization, serving as one of the few bright spots and a viral success in an otherwise dismal year that saw the company almost taken over by Smashing Pumpkins vocalist Billy Corgan before finally being actually taken over by Anthem Sports & Entertainment, who restored co-founder Jeff Jarrett to a seemingly important creative role. However, when the Hardys' contracts expired earlier this month, they chose not to re-sign with the company, reportedly due to new provisions the company was reportedly asking all talent to agree to in new contracts. The Hardys immediately showed up in Ring of Honor winning the tag team titles and declaring that they'd signed a contract with the company, prompting TNA to send cease and desist notices to the Hardys, ROH, and cable providers airing ROH's 15th Anniversary PPV, even reportedly causing one of those providers, Dish Network, to drop the PPV at the last minute and causing Matt Hardy's wife Reby Hardy to go on an epic Twitter rant, humorously coining the phrase F*** That Owl in reference to Anthem's logo. So what's happened since then? Well, the Hardys have now hired legal representation to fight for the trademarks, according to a tweet from Reby Hardy:
But before that, Hardy unleashed another rant against Anthem and TNA. While addressing various subjects, Hardy claimed that her father worked on screen as Senor Benjamin, who she says was part of TNA's trademark claims, without any signed agreement. Additionally, she says that her and Matt Hardy's one-year-old son, Maxel, who appeared in several Impact Wrestling segments and even "wrestled" in a match, was not legally cleared to appear on camera:
Hardy later retweeted a tweet from Senor Benjamin:
And continued where she left off:
Then came the legal tweet:
And then a response to a fan, in case you needed clarification that, while someone would be speaking for the Hardys, that would not preclude Reby Hardy also speaking:
She then referenced the recently leaked stolen sex tapes between WWE superstar Paige and former WWE Superstar Brad Maddox for some reason:
And continued some more:
Ah, pro wrestling. Where the feuds that take place outside the ring often eclipse the ones that take place inside it. We'll continue to keep you update on this one, of course.
---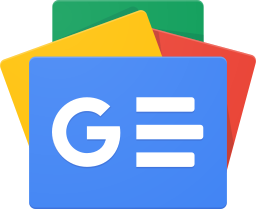 Stay up-to-date and support the site by following Bleeding Cool on Google News today!