Harry Potter: Does J.K. Rowling's Transphobic Stance Warrant Boycott?
Author J.K. Rowling hasn't endeared herself to the LGBT community in light of recent transphobic writings on her personal site. She responded on Twitter doubling-down on her stance "If sex isn't real, there's no same-sex attraction," Rowling wrote. "If sex isn't real, the lived reality of women globally is erased. I know and love trans people, but erasing the concept of sex removes the ability of many to meaningfully discuss their lives. It isn't hate to speak the truth. The idea that women like me, who've been empathetic to trans people for decades, feeling kinship because they're vulnerable in the same way as women — ie, to male violence — 'hate' trans people because they think sex is real and has lived consequences — is a nonsense." Many throughout the entertainment industry spoke up against Rowling from the LGBT community, Universal Studios, Warner Bros, and a number of Harry Potter and Fantastic Beasts film stars including Daniel Radcliffe, Emma Watson, and Eddie Redmayne. Redmayne starred in 2015's The Danish Girl as transgender pioneer Elbe Wegener. The problem now is what to do since the world of Harry Potter is engrained so much in pop culture with Fantastic Beasts films under development and theme park attractions like the Wizardly World of Harry Potter in Universal's theme park.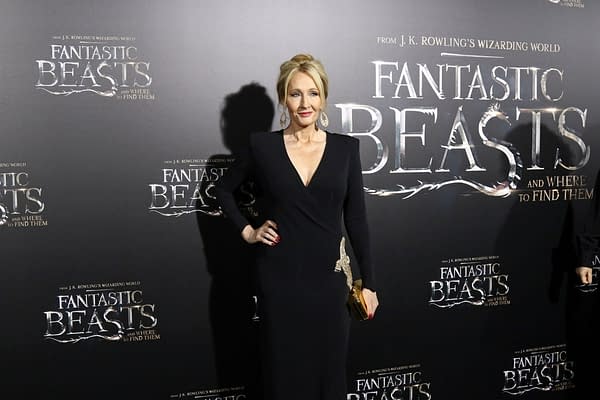 There was an active campaign to boycott the restaurant chain Chick-Fil-A due to the company's active participation donating to known anti-LGBT groups in The Salvation Army and Fellowship of Christian Athletes. In November 2019, the company announced a refocus of its philanthropic ways, according to CNN. Chick-Fil-A released their statement, "We serve more than 23 million individuals a year, including those in the LGBTQ+ community. In fact, we believe we are the largest provider of poverty relief to the LGBTQ+ population. When misinformation is perpetuated without fact, our ability to serve those in need, regardless of sexual orientation, gender identity, religion, or any other factor, is at risk. We urge the public to seek the truth before rushing to ill-informed judgment and greatly appreciate those partners and donors who ensure that anyone who needs our help feels safe and comfortable to come through our doors." The company didn't make it explicitly known if they're stopping any donations to anti-LGBT groups.
How effective are boycotts? Clearly the chicken conglomerate felt the pressure and worked on repairing their image in the public eye by redefining their philanthropic stance. Chick-Fil-A isn't the first nor will it be the least to undergo scrutiny from the acts of a few at the executive level. Similar statements are made for companies like Wal-Mart and McDonalds, which are two of the most successful American companies. Many argue with billions in profit the companies generate, there's no reason why their employees should remain impoverished and rely on government assistance since their existing wages are below the typical cost of living. Protests from within had some effect with the companies slowly implementing changes in wages. The changes weren't from any boycott. If there's an organized boycott against a company like Chick-Fil-A or Hobby Lobby, does it extend to those they do business as well? The restaurant chain does regular business with many professional sports teams as well as TV networks. So if Chick-Fil-A does business with ESPN for a college bowl, does that mean avoiding the sports network in addition to its parent company, Disney? It all gets confusing how convoluted and how connected the companies are.
While Rowling isn't actively donating to any anti-LGBT groups, should similar pressure apply to Rowling for her anti-transgender views despite those who worked within her universe distanced themselves from her controversial stance? The protesting against her comments already started with four authors resigning from her writing agency The Blair Partnership, according to Variety as part of the fallout from her comments. One person who still loves Harry Potter despite Rowling's views is actor Nicole Maines, who plays transgender superhero Dreamer/Nia Nall on The CW's Supergirl. In a column to Variety, Maines wrote about her own personal experience as a transgender person as it relates to the author's comments. When it comes to Rowling's opinion on bathrooms/changing rooms, "When you throw open the doors of bathrooms and changing rooms to any man who believes or feels he's a woman… then you open the door to any and all men who wish to come inside. That is the simple truth."
"There are so many things in that to unpack," Maines responded. "Firstly, it is not the truth, and it is not simple. She is, I think, attempting to look at this in a very one-sided, absolute way, and you can't look at sex and gender in terms of absolutes. At the very core of this argument is fear-mongering. It's taking an outdated ideology and turning it into an issue that we have convinced ourselves is so prevalent, that we cannot allow certain humans to exist in the same spaces as us. And it's a complete non-issue: in the 20 states and roughly 200 cities that have gender-inclusive policies, you'll find there is no increased negative impact on public safety by allowing trans people to use the facilities that correspond to their gender identity." She also describes the mindset transgender people have to deal with and how she came to her decision to transition. "But I am someone who did decide to medically transition," the actor continued. "Not everyone does. There are a million and one reasons why a transgender person may not want to pursue a medical transition and exactly none of them are anyone's business but their own. This all goes back to bodily autonomy. Nobody — cis, trans, man, or woman — owes their body to anybody else. Transgender people should not and must not be required to alter their body in order to be deemed acceptable. I mean, is this not the same thing women have been fighting against for decades? The pressure to change ourselves and our bodies to please other people? This is just another set of unreasonable beauty standards. And it hurts all of us."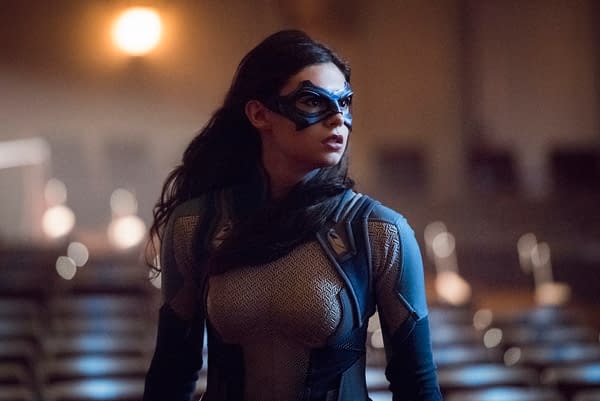 Maines also expressed disappointment in Rowling's comments since the franchise has such a huge following among the LGBTQ community. While the actor's fandom remains resolute, does the author's opinion change the way you view the Harry Potter/Fantastic Beasts universe?