Horror veteran Danielle Harris has made a reputation for herself as Laurie Strode's daughter in Halloween 4 and 5, the Rob Zombie reboot and the cult classic film series Hatchet. After four films, (three of which featured Harris) the scream queen has confirmed that there are plans for at least two more films before concluding.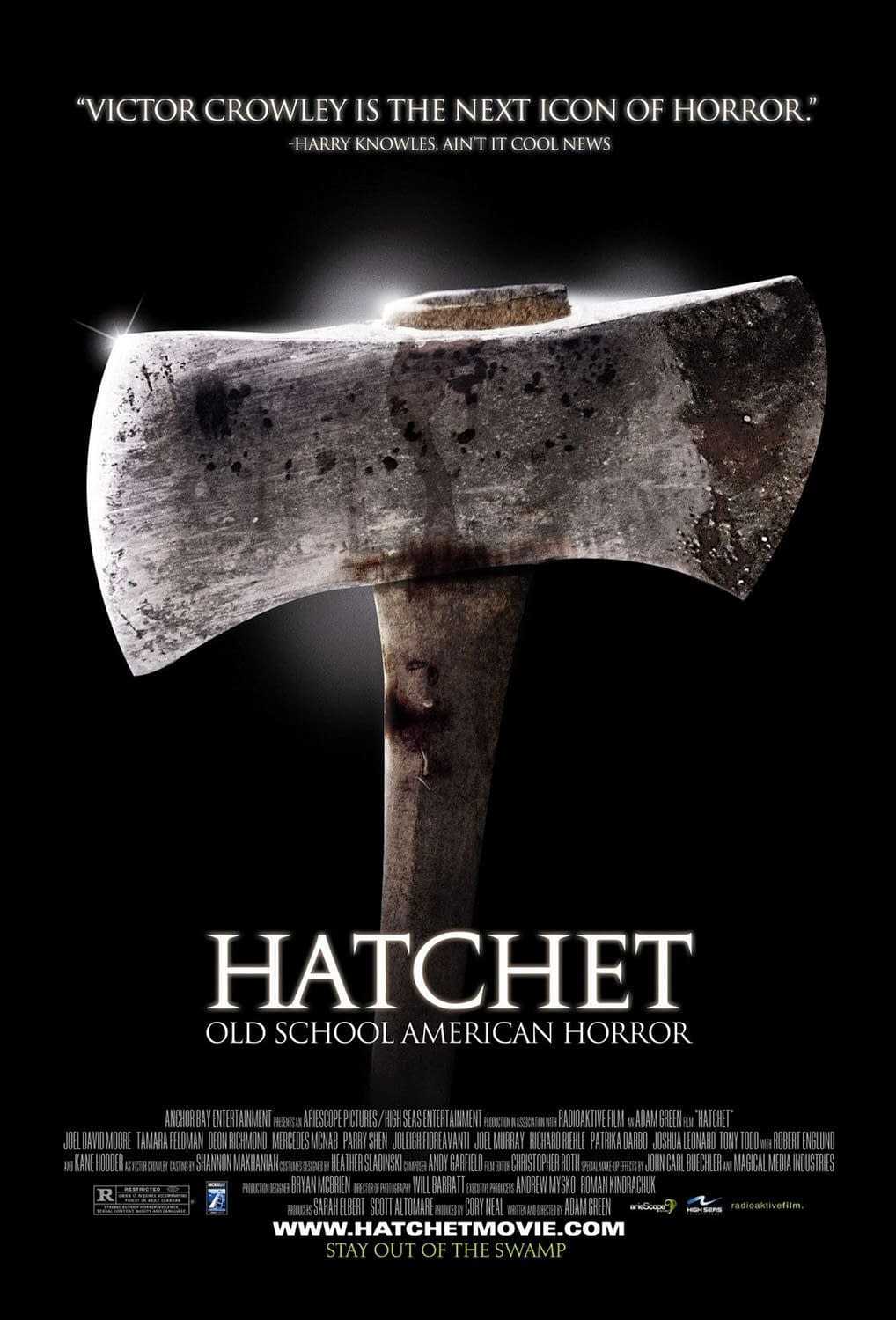 Harris took over the role of Marybeth Dunston beginning with Hatchet II and her role was crucial to the story of Victor Crowley, a swamp-based murderer with a craving for carnage. After facing off with him for two films (and a cameo in Victor Crowley) many niche horror lovers wondered if we would continue to see the story of Marybeth. Thankfully, during the convention Monster Mania 44, we received confirmation that we could see Marybeth and Victor once again. Harris told attendees:
There's supposed to be two more. I know the rumor Adam told me is they're going to shoot them at the same time. I have not read a script or done anything, I just know that he always makes me do really stupid shit. And a lot of it. So hopefully I'm not going to be handcuffed an entire movie this time, or covered in… It's completely insane, what he has me do. But I know there's supposed to be two more, which is great."
The Hatchet films aren't necessarily considered to be mainstream horror properties and despite the lack of critic attention, fans of the franchise remain extremely passionate about the slasher films. After a period without films, the surprise sequel Victor Crowley caused critic opinions to shift and between that and a strong fanbase, it makes perfect sense to return to Hatchet in some capacity.
The Adam Green Hatchet series has an extreme appreciation for horror itself, casting actors from Friday the 13th, Nightmare on Elm Street, Candyman and Halloween. Because of Green's respect for the genre, we can be sure that this love letter to slashers will continue to incorporate gore, comedy, and plenty of horror to maintain it's impressive reputation amongst its fans.
Would you like to see more Hatchet films with the return of Marybeth and Victor Crowley?
Enjoyed this article? Share it!