Charlie Kaufman Says Studios Ruined Movies, Not Netflix
Charlie Kaufman is one of the most unique talents in Hollywood, where almost everything he touches turns to gold. Known more for his writing than directing, he's almost universally praised in all his film projects considering his television background. Writing memorable and cerebral classics like the Eternal Sunshine of the Spotless Mind (2004), Adaptation (2002), and Being John Malkovich (1999), Kaufman's thrived as a success story. With the advent of streaming, numerous filmmakers like Christopher Nolan, Steven Spielberg, and Edward Norton chimed in on how they feel streaming affected theaters and the film industry. With Kaufman's latest film I'm Thinking of Ending Things making its way to Netflix, he joined the conversation speaking with The Wall Street Journal (H/T to Indiewire) blaming studios about the current state of the film industry.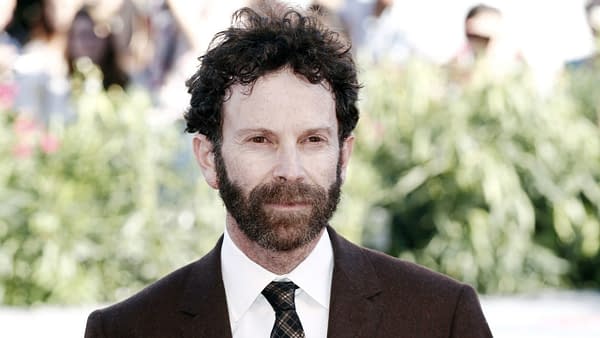 How Charlie Kaufman Feels Compared to Nolan, Spielberg, and Norton on Theaters and Netflix
"I was looking for something that somebody would let me direct, and it's easier to get something made if it's based on a book, or a comic book, or a movie that's already existed," Kaufman said. "The producer I work with happened to have a deal with Netflix. I don't know that Netflix knew going in that I was going to make it into something that was less of a thriller than the book, and I don't think I knew that either. The book is leading you to a reveal, and I felt like that might be obvious and disappointing in the movie. Things are more mysterious in words than they are in images." For those keeping score, Nolan said Netflix couldn't bring the type of experiences he provides in films like Dunkirk, which was shot on 70 mm print. Spielberg feels it's the duty of filmmakers to create the ultimate theatrical experience for their audiences. Norton said theaters have only themselves to blame for delivering a substandard experience.
Kaufman blames studios to stunting creativity because they're more about the bottom line for the box office than taking risks noting his underperforming films Synecdoche, New York (2008), and Anomalisa (2015). He admits it was easier to get movies made earlier in his career, but he's had issues recently financing his own work even with higher-profile stars attached. One such example is his latest screenplay for Frank or Francis. No studio granted him the $11 million he needed, so he started branching out into writing novels. "I could play around and experiment, but the business has changed enormously, and it all happened around 2008 when studios stopped making movies and started making tentpoles," Kaufman said. "The reason something like Netflix attracts filmmakers is that there's nowhere else to make those things. It's infuriating to me when people say Netflix is ruining movies because—no, movies ruined movies, studios ruined movies, and that's the truth." I'm Thinking of Ending Things streams on Netflix on September 4th.