Dexter Fletcher delivered a box-office hit with Bohemian Rhapsody last year after taking over the director's role from Bryan Singer after FOX fired him, and he's not slowing down with the music biopics anytime soon. His next feature film Rocketman will chronicle the life of one Sir Elton John, played by Taron Egerton (Kingsmen, Sing!), and we've got three new photos!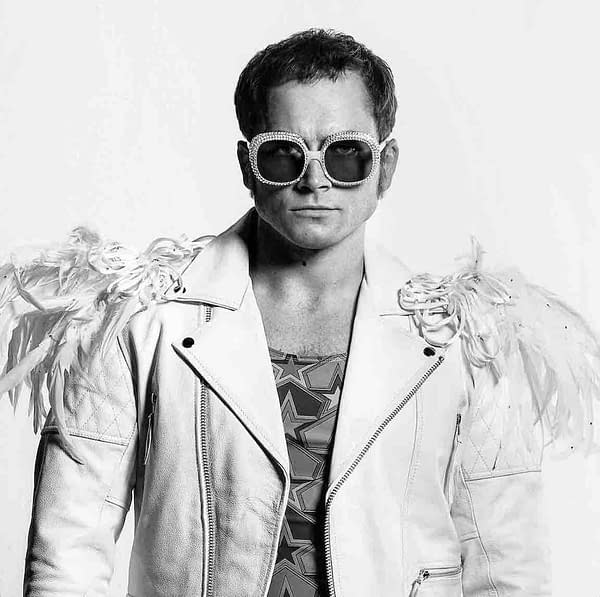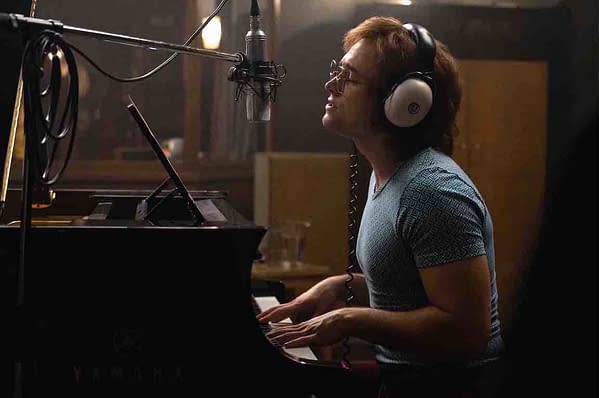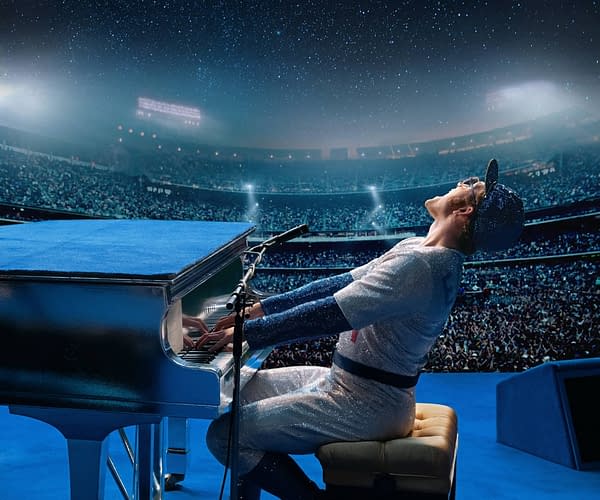 Written by Lee Hall, Rocketman will cover Sir Elton John's emergence as a prodigy at the Royal Academy of Music and his journey to becoming a music superstar. Dexter Fletcher will be directing the feature for Marv Films. Elton John, David Furnish, Matthew Vaughn, Adam Bohling, and David Reid are producing.
Jamie Bell will portray John's longtime writing partner Bernie Taupin. Bryce Dallas Howard will play John's mother Sheila Farebrother. Richard Madden (Game of Thrones) will play John Reid, former lover and manager of John's.
Originally, Tom Hardy had circled the project but bowed out.
Rocketman is set to hit theaters on May 31st 2019.
Enjoyed this article? Share it!