"Joker" Director: "People Are Going to Be Mad."
Most of us have seen the trailer to Todd Phillips' Joker movie by now— the enigmatic, moody, and tense feel of the movie just drips off of the screen, with Joaquin Phoenix playing a man with a clown obsession that might be far from healthy.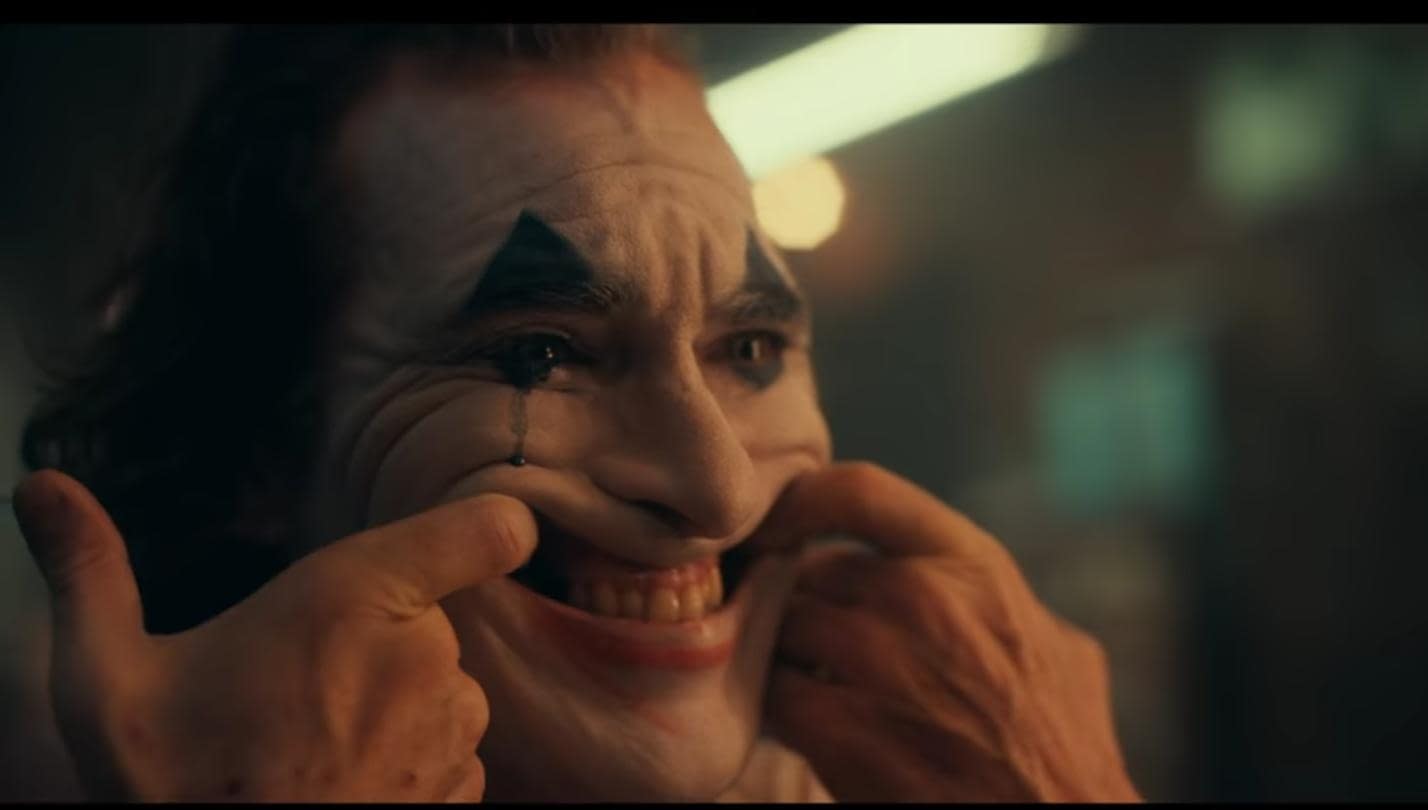 Speaking recently with Empire, Phillips says that his Joker movie is entirely its own beast. The crew behind Joker decided to take a completely fresh, completely original take on the character:
"We didn't follow anything from the comic-books, which people are gonna be mad about. We just wrote our own version of where a guy like Joker might come from. That's what was interesting to me. We're not even doing Joker, but the story of becoming Joker. It's about this man."
The thought of rabid fan-boys having something to foam at the mouth about must be soothing to legions of filmmakers right now.
Joker will follow the story of Arthur Fleck, a shy, damaged man who goes on to become one of the most dangerous villains in Gotham City's long line of dangerous villains. And it looks like Phoenix has been Phillips' choice to play Fleck from the beginning:
"I think he's the greatest actor. We had a photo of him above our computer while we were writing. We constantly thought, 'God, imagine if Joaquin actually does this."
Phillips is probably dead to rights on potential fan anger, too. It seems like fans want something wholly different and original, while at the same time demanding that creators slavishly stick to the source material without any deviation.
That might be easier to do if said source material wasn't retconned or rebooted constantly, especially with characters that have been around as long as Batman and the Joker.
The full interview will be available when the next issue of Empire hits newsstands on July 11th.
Todd Phillips' Joker will be in theaters on October 4th, 2019. Here's that trailer, just in case you missed it: