We're two days out from Dark Horse's Hellboy Day (March 23rd), so why not some new images and pretty bitchin' posters from Lionsgate's upcoming film to celebrate?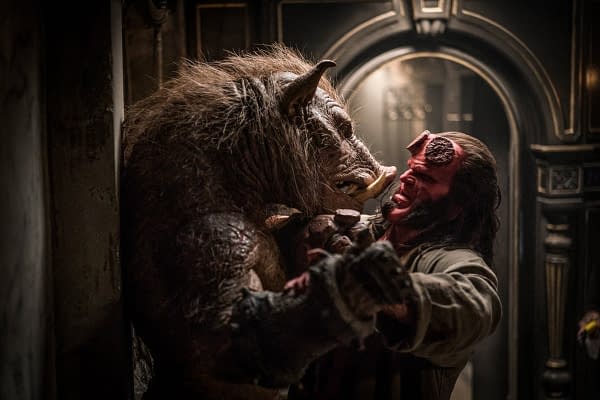 What a….handsome….dance partner Big Red has himself there. It's actually the Gruagach, as played by Douglas Tait. (Thanks Bloody Disgusting for that info!)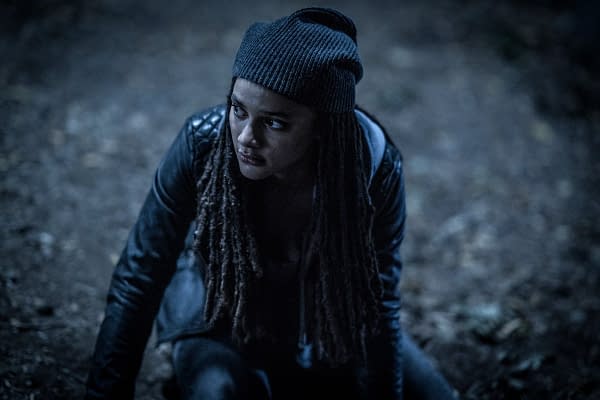 Alice Monaghan (Sasha Lane) looks very serious here.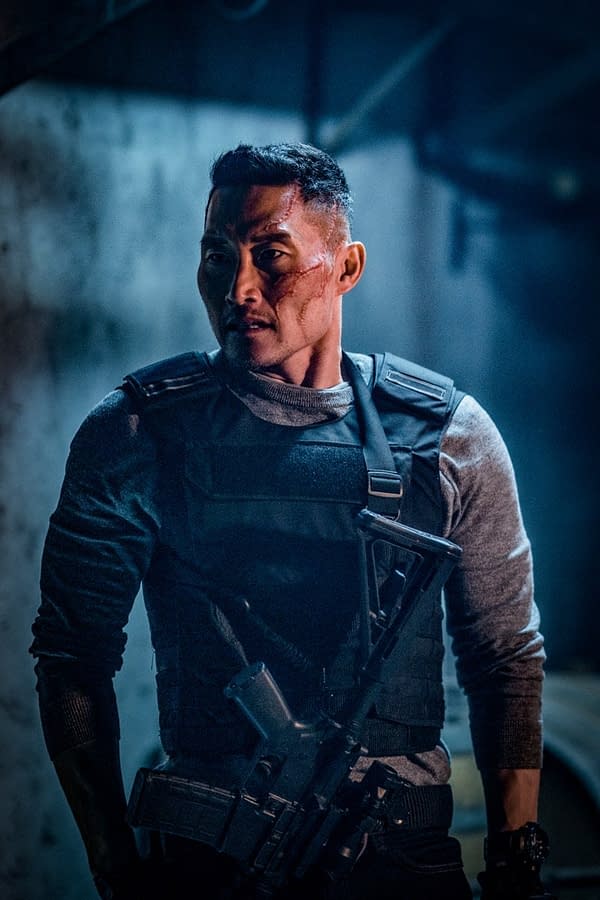 We seriously cannot wait to see Major Ben Daimio (Daniel Dae Kim) in action.
And, these four gorgeous posters: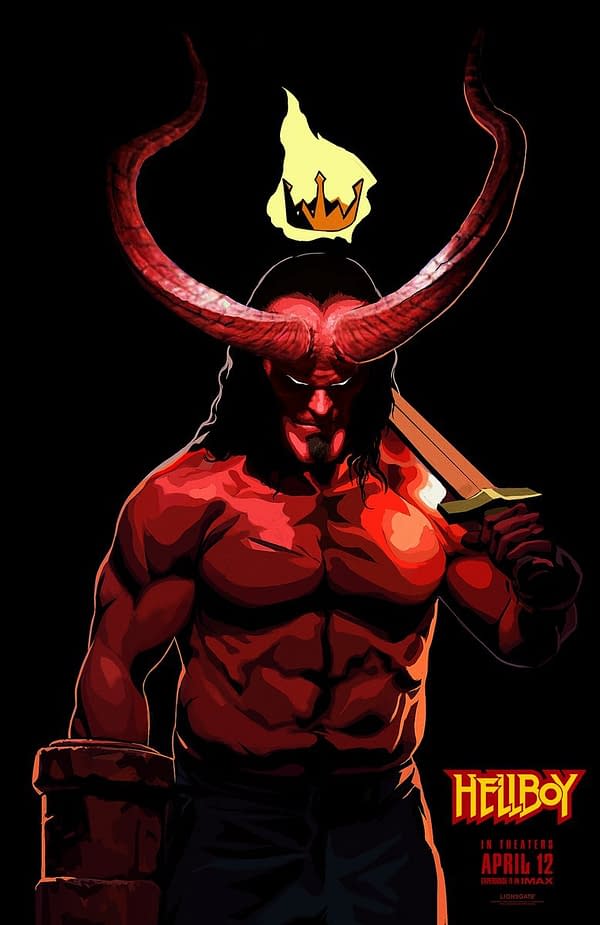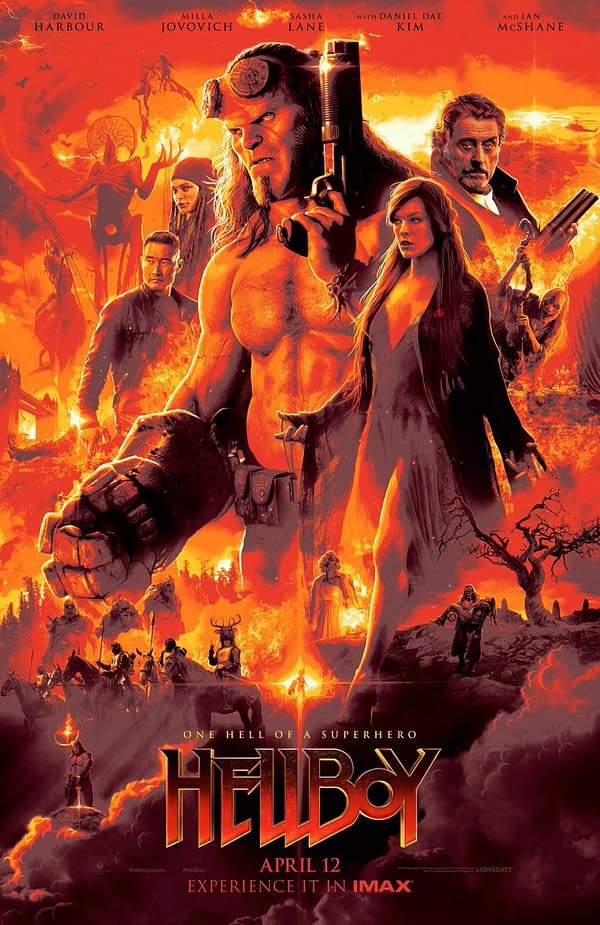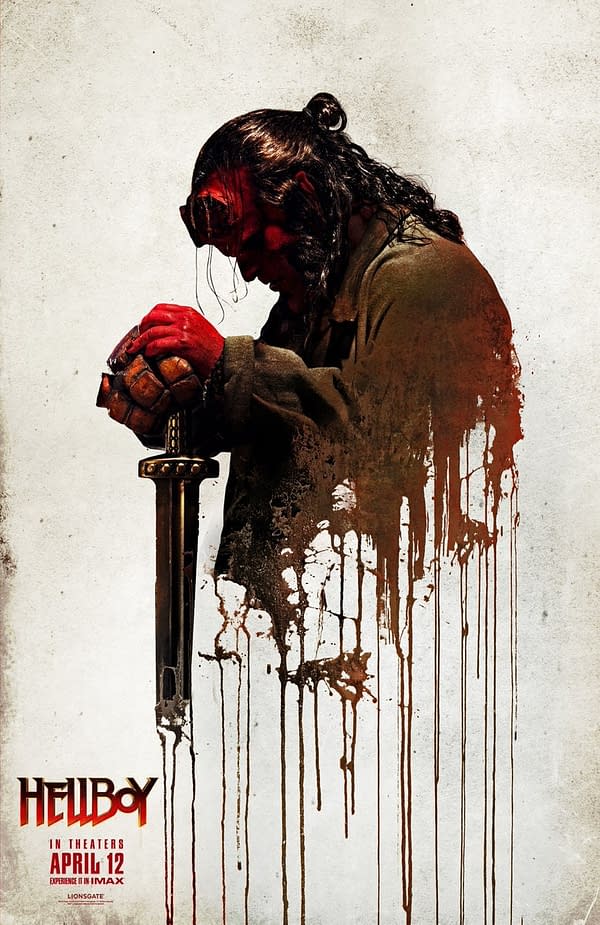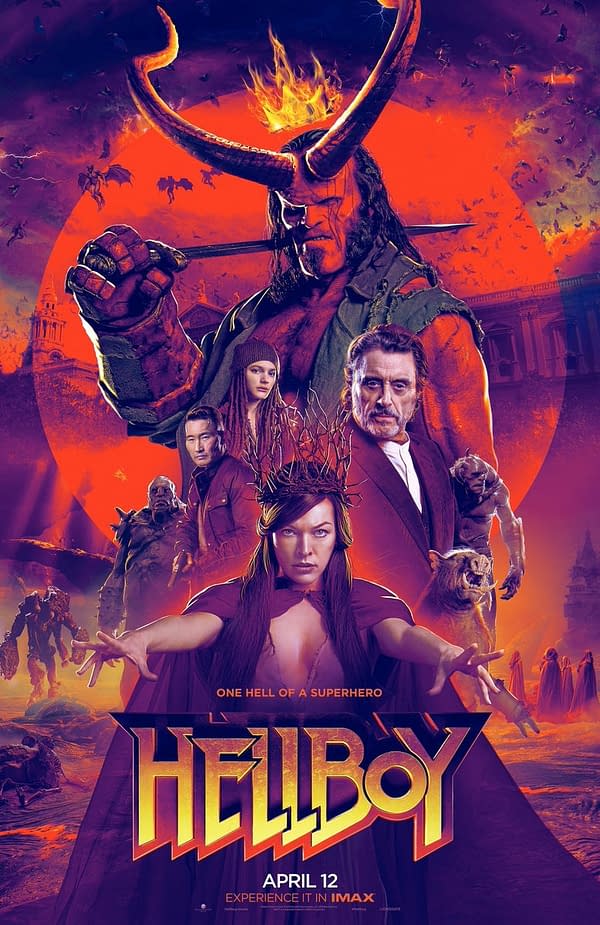 David Harbour stars as Big Red, Milla Jovovich as Nimue the Blood Queen, Ian McShane as Trevor Brutteholm director of the agency and Hellboy's adoptive father, Daniel Dae Kim as Ben Daimio BPRD fellow agent, Thomas Haden Church as Lobster Johnson, and Sasha Lane as Alice Monaghan, a woman who in the comics Big Red rescued from fairies during her infancy. Neil Marshall is directing.
Hellboy hits theaters on April 12th, 2019.
Enjoyed this article? Share it!