If Anyone Is The Star Of Star Trek, It's Spock – And Here's Why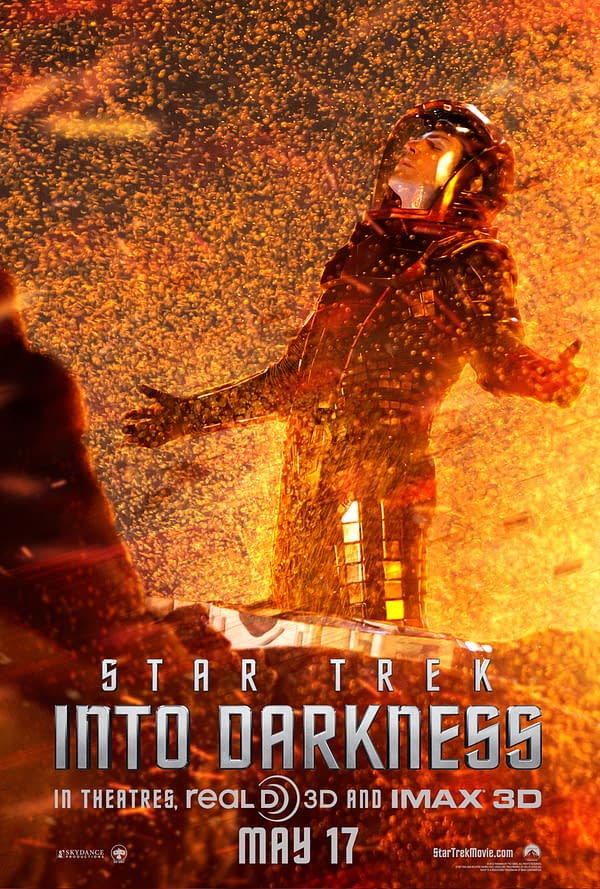 In the original Star Trek series, there was one standout character.
We'd seen plenty of charismatic, fearless leaders in earlier shows. We'd seen irascible medics, and Lord knows we'd seen plenty of disposable Redshirts. But Spock was something new.
Alien, but relatable, emotionless but secretly very funny. I liked him from the get-go.
He always seemed to be the first to figure out what was going on. Even the most terrifying situations struck him as merely 'fascinating.' Plus, he had that eyebrow thing going on. It became clear as the series developed that he was a pressure cooker of emotion.
Episodes such as This Side Of Paradise and especially Amok Time revealed that beneath the surface, the Enterprise's buttoned-up Science Officer was all kinds of sexy too.
But even when he wasn't giving way to his inner beast, he was a whole lot of fun. Spock's analytical mind got the Enterprise crew out of all sorts of scrapes. And his patent Vulcan Nerve Pinch stopped a lot of fights before they even started.
30 years before the word was even invented, Kirk and Spock were the ultimate odd couple bromance. Kirk was impatient, impulsive, and sometimes downright reckless. And you got the sense that beneath that calm, contained exterior Spock was exactly the same.
In the new, more incident-packed JJ Abrams Star Trek canon, Spock is the most changed of the Enterprise crew. The destruction of his home planet Vulcan has weakened that carapace of logic. In Zachary Quinto's Spock the seething turmoil within is much more easily seen.
And we see in the second instalment of the Abrams-verse Star Trek that the new Commander Spock is more of an action man — he's happy to supplement his trademark neurological combat with some old-fashioned fisticuffs.
What's even better, in the Abramsverse we have two Spocks to admire. Leonard Nimoy has put in small cameos to dispense advice to his best friend, and to his younger self.
Who is the star of Star Trek? Should we think of it as an ensemble piece? Is it The Enterprise herself the star? For me, the star was always that pointy-eared half-breed with a phaser-cut fringe. After all, which other character has managed to get his name in the title of a Trek movie?
If anyone's the star of Star Trek, it's Spock.