London Is The Centre Of The Universe. According To Thor. London is the centre of the world. Ask any Londoner. They'll tell you. Or perhaps they won't. We Londoners have learned to keep our natural pride in our city under wraps. Otherwise we get told off by people from Dunwich or Old Sarum or wherever who insist that their hometown's the friendliest, or the most cultural, or has the best pies.
But at least we have the movies. There have been films set in our nation's proud capital since the 1920s. If you're interested in the older sort of movie The Arsenal Stadium Mystery and Blow-Up have a keen sense of place.
But the last couple of years or so have seen a slew of movies using London as a backdrop. Star Trek Into Darkness showed us the London of the future. Cars 2 took us to a weird parallel dimension where Steven King's Maximum Overdrive had become a reality. The Fast & The Furious 6 stayed with the vehicular theme but added Vin Diesel, Dwayne Johnson and the late Paul Walker. In a less frenetic mood, Night at the Museum 3 will soon be reanimating the exhibits at the British Museum.
What explains the sudden clatter of clapperboards in Old London Town? The weather? the Tax breaks? the ineluctable lure of our windswept mayor?
I think the best explanation comes from Thor: The Dark World. The movie's giddy, myth-soaked, pseudoscience draws on the presence of the Prime Meridian – the principal reference point for all earthly navigation – to extrapolate a cosmic significance for the city.
The plot of Thor: The Dark World centres on the Convergence, a rare alignment of the Nine Realms. Within the narrative of the film it's suggested that the adoption of Greenwich as the baseline for human navigation (as recently as 1884, fact fans!) was no accident. It implies that the Greenwich meridian is the central anchor point for the Earth within the multiverse.
There are tours of Greenwich on offer that take you through the history of astronomy and clock-making that led to the site's adoption as zero degrees Longitude. And if you're quick, there's even a special one that takes in a few of the key locations for the movie.
Or, if you're lazy, or live somewhere far away like Dunwich or Old Sarum you could just buy yourself a Dark World DVD. It covers most of the core science. And a whole bunch of wild surmise too.
We liked it. Chances are you will as well.
Thor: The Dark World is available on DVD, Blu-ray and to stream from 24 Feb 2014.
---
---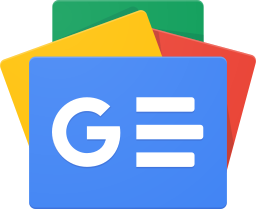 Stay up-to-date and support the site by following Bleeding Cool on Google News today!