We're The Millers — The Bleeding Cool Review There are plenty of comedies where two mismatched characters pretend to be married. There's no great shortage of movies about losers who are out of their depth in the drugs trade either.
Come to that, the road trip movie is not exactly virgin territory for Hollywood. So it's something of a miracle that We're The Millers manages to come up with some fresh gags in the popular 'losers who are out of their depth in the drugs trade pretending to be married on a road trip' genre. Jason Sudekis is the prime mover in the story, recruiting a stripper, a neglected teenager and a smart-mouthed street kid as camouflage for a huge weed run across the Mexican border.
But the script makes sure we know he's the 'nice' kind of drug dealer. Scarface he ain't. The stripper turns out to be Jennifer Aniston. I'm often a bit uncomfortable when a character in a movie's a stripper — unless the movie's actually about strippers. It's all too often an excuse for a bit of old fashioned buttsploitaion.
I think We're The Millers avoids that charge. Just about. To me Aniston is the Doris Day of the Starbucks era. She's too pure to be truly convincing as a stripper but her flip-flops between affected Soccer Mom wholesomeness and exotic dancer muckiness are the engine behind some of the movie's best jokes.
Actually, the very best joke in the whole movie is in the gag reel that plays in the credits, and it's all Aniston there too.
The picaresque tale takes in a mountingly implausible number of misadventures. Perhaps the best subplot is the one involving the undercover Millers making accidental friends with the kind of upright family they're only pretending to be. That family, headed up by Nick (Parks and Recreation) Offerman and Kathryn (Parks and Recreation) Hahn, turn out to be a lot more than just a deft piece of stunt casting. The story, by Bob Fisher & Steve Faber, is neatly woven and everything that's in there is in there for a reason.
Except the hugely swollen stunt scrotum. That's just gratuitous ballsploitation. All in, We're The Millers is a pretty funny film. I'd rather have seen it at home with a bottle of mid-price Malbec and a bag of overpriced crisps but if you were to catch this one at the cinema this week none of us will laugh at you.
---
---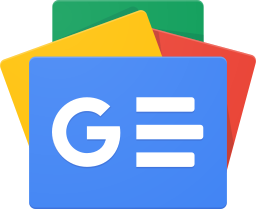 Stay up-to-date and support the site by following Bleeding Cool on Google News today!