Insidious: The Last Key Review: Disappointing, By-the-Numbers Horror
[rwp-review-recap id="0"]
The Insidious franchise is a curious one. When the first film came out in 2010, it was a huge hit and introduced us to a new horror icon in Lin Shaye's Dr. Elise Rainer. A standout character, she is the heart and soul of not only that first film, but everything that has come after. And what is a franchise these days without some sort of prequel filling in gaps in our heroes or villains' backstories?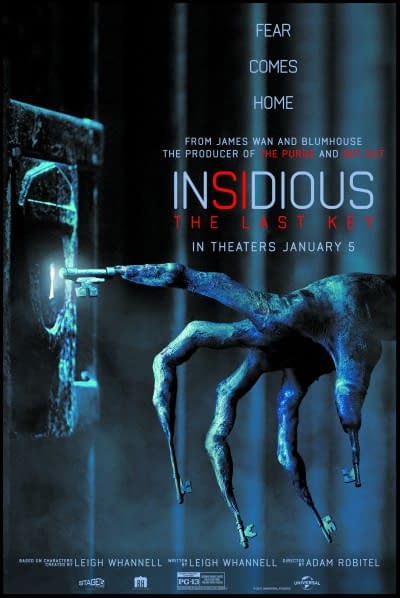 With that in mind, we reach Insidious: The Last Key. In this fourth installment in the franchise, our hero Elise is forced to return to her childhood home to confront the evil that she herself let into the world when she was younger. Through flashbacks we learn about the early years of her gift and how she became the woman we know now.. sort of. Throw in some long-lost family drama, zany sidekicks, clumsy explanations, and trips to the Upside-Down of the series, the Further, and what you get is a huge mess.
This film doesn't have a large cast, yet you learn basically nothing about any of them. Good horror makes you care about what happens to the people you are spending time with, and by the end of The Last Key I couldn't remember a key character's name. Anyone who is not Elise and her two Spooky Kids sidekicks (Leigh Whannell and Angus Sampson) have zero development to speak of, used as fodder basically to get us to the next scare. Speaking of her assistants — they spend most of the film creepily hitting on Elise's two long-lost nieces for some reason. It is really off-putting, and it takes you right out of the film.
And the film itself is right out of the PG-13 horror handbook. New to the series, director Adam Robitel lacks original series-helmer James Wan's ability to create an atmosphere of nuanced dread. Everything leads to jump-scare after jump-scare, not giving anything time to unnerve you as a viewer. I also think this film sets some kind of record for forced twists that fail to shock anyone. You really feel every single one of the 103 minutes of run-time, as well — it moves along super slow for a film so obsessed with fast cuts and edits.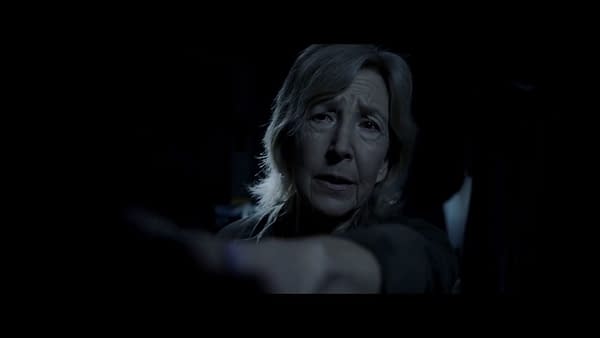 It's a shame. Lin Shaye is so, so good as Elise. She carries not only this film on her back, but this franchise would be nothing without her. Everything she does is outstanding, and they should thank their lucky stars over at Blumhouse that they have her for these. She has truly earned her title as the Godmother of Horror.
As much as I love her in the role, however, I hope this is our last trip into the Further with the Insidious franchise. It won't be, of course, but at this point I am kind of hoping our adventures with Elise have come to a close.
[rwp-review-ratings id="0"]
[rwp-review-form id="0"]