Is Hawkeye Now Ronin in Avengers: Endgame?
Well, we did it everyone. We made it. The Avengers: Endgame trailer finally cam out this morning, after weeks of speculation (months really), Like with every trailer, we now endlessly analyze every frame to try and make sense of what we just saw. I want to take a look at one thing in particular. Here is the trailer again for those of you who may not have seen it somehow:
Clint Barton, aka Hawkeye, played by Jeremy Renner, makes his return from "retirement" in the trailer. One wonders if his family was taken out by the snap, especially with that voiceover. He looks less…Hawkeye though. Wearing a hood and carrying a sword, he remind me of a different persona Clint took on.
And that would be Ronin.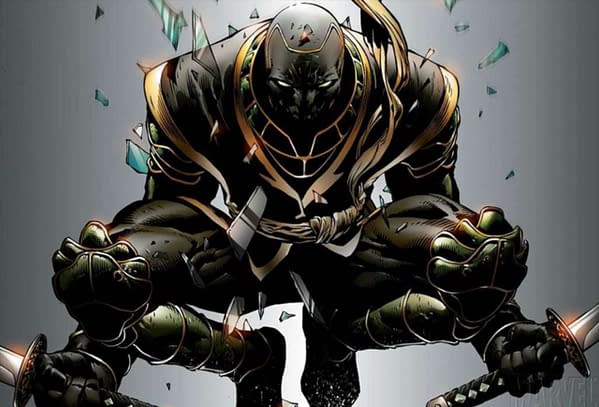 Wayyyyyyy back in the New Avengers Brian Michael Bendis days, a new character named Ronin appeared on covers and in pages of the book. The original Ronin was a woman names Maya Lopez, who gave up the moniker and became Echo. When she gave up the suit and title, Clint Barton became Ronin. e would stay in that costume and run around as not-Hawkeye for quite awhile, until the beginning of The Heroic Age of Marvel in 2010.
If this is true, will they refer to him as Ronin? Probably not, but it is a cool nod to the characters history. It kinda sucks that they just canceled Daredevil and we may not ever get to Maya as Ronin, but it is what it is at this point. Those of you who deal in comics speculation may want to dig out your copies of the New Avengers run to be safe.
Avengers: Endgame, starring Robert Downey Jr., Chris Evans, Scarlett Johanson, Jeremy Renner, Mark Ruffalo, Josh Brolin, Paul Rudd, and basically eberyone else who has been in a Marvel Studios film, opens in April.