"It: Chapter Two": Final Showdown Looms Between Pennywise, Losers' Club [FINAL TRAILER]
For Pennywise the Dancing Clown (Bill Skarsgård), revenge will be a dish best served cold as he'll face the returning Losers' Club that bested him nearly 30 years ago. Warner Bros. released the final trailer for It: Chapter Two that sees the reunited club return as adults to the town of Derry to vanquish the supernatural serial killer once and for all.
While the teaser featured Beverly (Jessica Chastain) returning to her childhood home only to find the current resident with familial ties to the terror she helped defeat 27 years ago, the trailer focuses more on the remaining adult members of the Losers' Club finding themselves as ill equipped to battle the demon as they were before.
Because every 27 years, evil revisits the town of Derry, Maine, It: Chapter Two brings the characters — who've long since gone their separate ways — back together as adults, nearly three decades after the events of the first film.
In one scene, Bill Denbrough (James McAvoy) gives chase in a funhouse in an attempt to save local children from the lurking clown only to find himself as helpless as the victims he ends up failing. Cutting through various shots of Pennywise staying one step ahead of the remaining adult Losers Club before we cut away to a shot of the adults alternating with their Chapter One younger counterparts.
Returning are director Andy Muschietti – as well as Gary Duberman, who pens the screenplay. Based on the novel by Stephen King, the film stars Chastain, McAvoy, Jay Ryan, Bill Hader, Isiah Mustafa, James Ransone, and Andy Beam. Sophia Lillis, Jaeden Martell, Jeremy Ray Taylor, Finn Wolfhard, Chosen Jacobs, Jack Dylan Grazer, and Wyatt Oleff will reprise their roles as the younger counterparts of the Losers' Club. Of course, Skarsgård reprises his role as Pennywise for It: Chapter Two.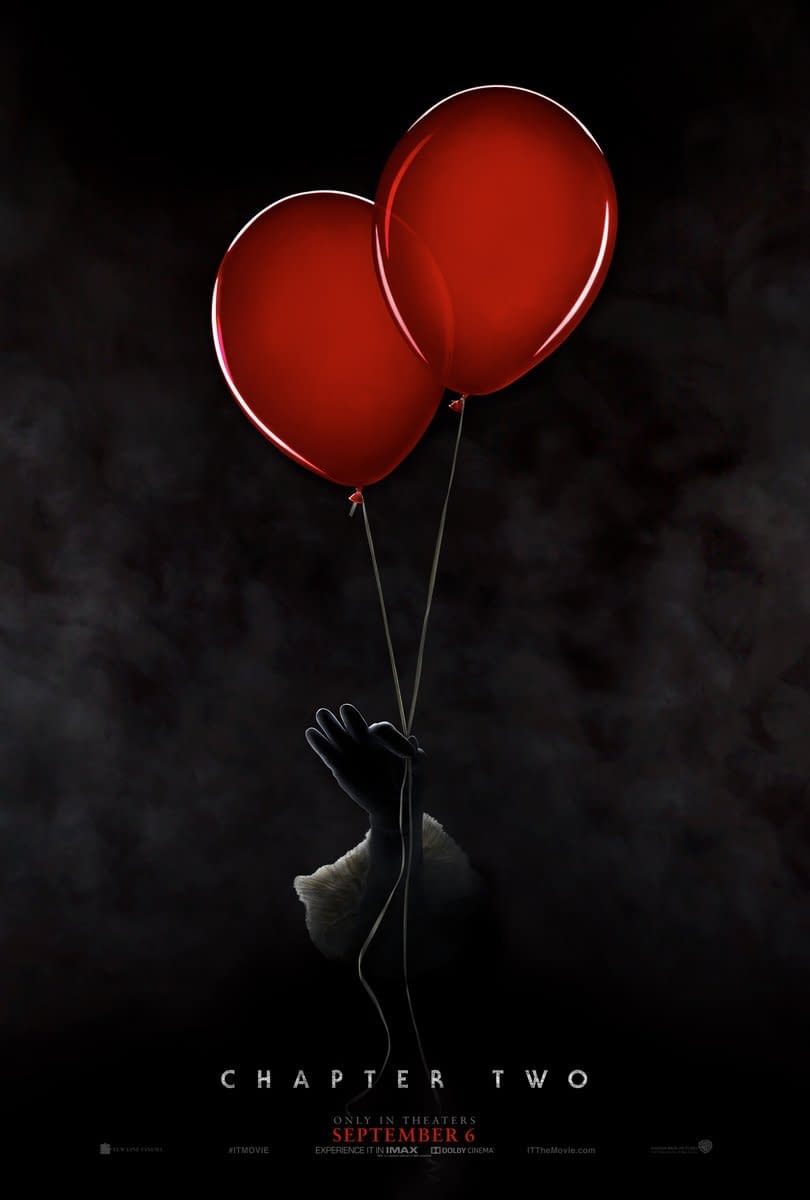 It: Chapter 2 arrives in theaters September 6th.