Posted in: 20th Century Studios, Movies | Tagged: avatar, avatar 3, film, james cameron
---
James Cameron Teases Several Visual Changes in Avatar 3
Filmmaker James Cameron recently discussed a few big visual changes planned for the third installment of his Avatar franchise.
---
The second chapter of Avatar (Avatar: The Way of Water) is still currently dominating the box office and working its way into the top three spots as one of the most profitable box office films ever. Still, as it's been noted due to its hefty budget, the franchise is now faced with consistently finding new ways to enlist audiences into a must-see sequel experience in order to sustain several planned follow-up releases.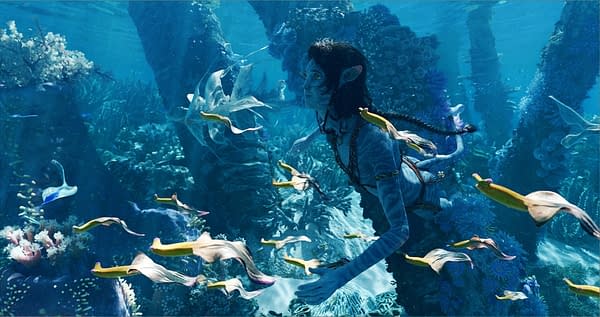 Now, as the franchise continues to take in money and inevitably prepare for the next story (which has already been filmed), there's a little more information teasing the future state of Avatar and Pandora.
Avatar 3 Is Going to Include a Plethora of Cultural Changes
During a conversation between Deadline, writer and director James Cameron and both Avatar: The Way of Water production designers Dylan Cole and Ben Procter, the trio discussed the massive worldbuilding that comes with this large-scale vision – even offering brief insight on what to expect from the next entry. "There's rainforest; there's arctic; there's desert; there are oceans; all those different biomes and all the creatures and cultures." Cameron explains when discussing the third film before adding, "Not only did we have to do creature design, but we had to do cultural design and imagining what these different Na'vi adaptations to these different biomes might look like. Desert people, the Windtraders that travel around, that sort of thing."
This statement from Cameron adds weight to his previous comments about the chance of a new tribe of Na'vi in addition to a brand new setting. However, this new attention to the expansive Pandora really adds an extra layer of intrigue to the third chapter. All things considered, what do you think the director has planned for Avatar 3?
Avatar: The Way of Water is still currently available in theaters, helmed by Cameron, produced by Jon Landau, and starring Zoe Saldana, Sam Worthington, Sigourney Weaver, Stephen Lang, Jack Champion, Cliff Curtis, Joel David Moore, Edie Falco, Jemaine Clement, and Kate Winslet.
---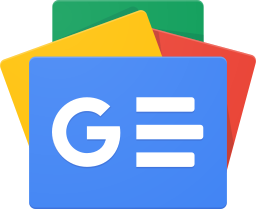 Stay up-to-date and support the site by following Bleeding Cool on Google News today!