Posted in: Marvel Studios, Movies | Tagged: film, guardians of the galaxy, HRL, james gunn
---
James Gunn Reveals That "I'm Mary Poppins, Y'all" Wasn't In The Script
Guardians of the Galaxy director James Gunn has been making the rounds to talk about the home release of Guardians of the Galaxy Vol. 2, the future of the cosmic side of the Marvel Cinematic Universe, and reveal some details about his various movies. In an interview with The Hollywood Reporter, Gunn talked about his film making process and how one of the most iconic lines in the movie wasn't originally in the script. That iconic line comes in the form of Yondu yelling "I'm Mary Poppins, y'all" while using his arrow to float back to the ground. It turns out that wasn't originally in the script:
"When I was visualizing the scene, it didn't look quite as heroic as I intended it to be. So then I put the Poppins line in Peter Quill's mouth. And Yondu, of course, not knowing the name Mary or Poppins might think he's sort of a Lee Marvin type and he owns it." Gunn revealed that the cast listens to music through hidden earpieces as they film to help the cast get into it. He described how Chris Pratt and Michael Rooker were listening to music during the scene where Yondu sacrifices himself:
"Chris, Rooker, and I have a strong friendship, and the bond between Rooker and Chris really played out on screen. We used our personal relationship in the scene which made it a lot more sad."
Gunn says that he knows exactly what kind of performance he wants from his actors when it comes to line delivery:
"I know Rooker's voice extraordinarily well, it's the same with Dave [Bautista]. Pratt is a crazy performer, so sometimes he goes off on a tangent and it's like, 'Hey Chris, come back to Earth. Other times he goes to someplace really genius.'"
Guardians of the Galaxy Vol. 2 will be released digitally in HD, 4K Ultra HD, and Disney Movies Anywhere on August 8th and physically on 4K Ultra HD, Blu-ray, and DVD August 22nd.
---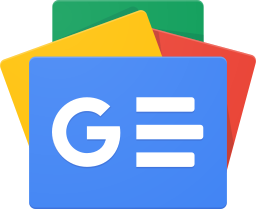 Stay up-to-date and support the site by following Bleeding Cool on Google News today!