Jay And Silent Bob Will Return In Kevin Smith's Next Film: Jay And Silent Bob Reboot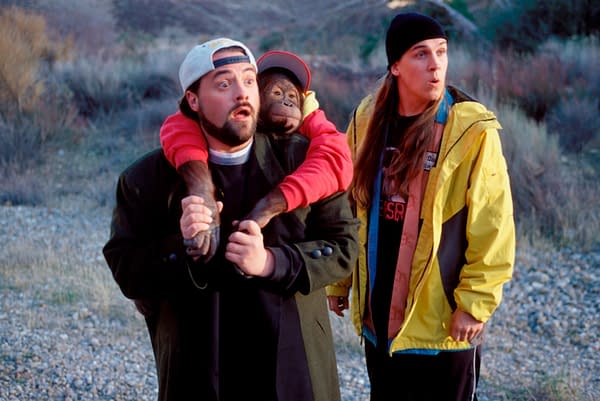 Kevin Smith is making a sequel to 2001's Jay and Silent Bob Strike Back. The Jersey film and comic shop mogul revealed the news in an Instagram post today.
Called Jay and Silent Bob Reboot, the film will be about the titular characters (played by Jason Mewes and Smith himself) returning to Hollywood to stop a reboot of the Bluntman and Chronic film they were trying to stop in the first movie. Smith says he movie will satirize Hollywood's reboot culture, and that he had "the time of my life laughing" while writing the script last month. Smith originally planned a third Clerks film, but one of the leads dropped out. Smith chose to make a new Jay and Silent Bob film because he owns the rights to the characters, unlike Clerks or Mallrats.
Check out the Instagram post for more details below: