Joe Russo Talks About Where Okoye Could Go Post-'Avengers: Infinity War'
Spoilers for the end of Avengers: Infinity War. Consider this your warning if you haven't seen it yet.
By the time the credits rolled in Avengers: Infinity War there was a lot of blood on the ground. Or maybe we should say there was a lot of dust on the ground. Thanos has won, snapped his fingers, and we had to watch half of the heroes we'd come to love fade from sight.
Entertainment Tonight (via Heroic Hollywood) spoke to the Russo Brothers and Joe Russo was asked about which character he would like to explore next.
"It's unfortunate because half of them are gone now, but of the ones that are left? Danai [Gurira] did, I thought, amazing work in Infinity War. And I think that that character is very powerful and super compelling and I think there's a lot of places to go with that character."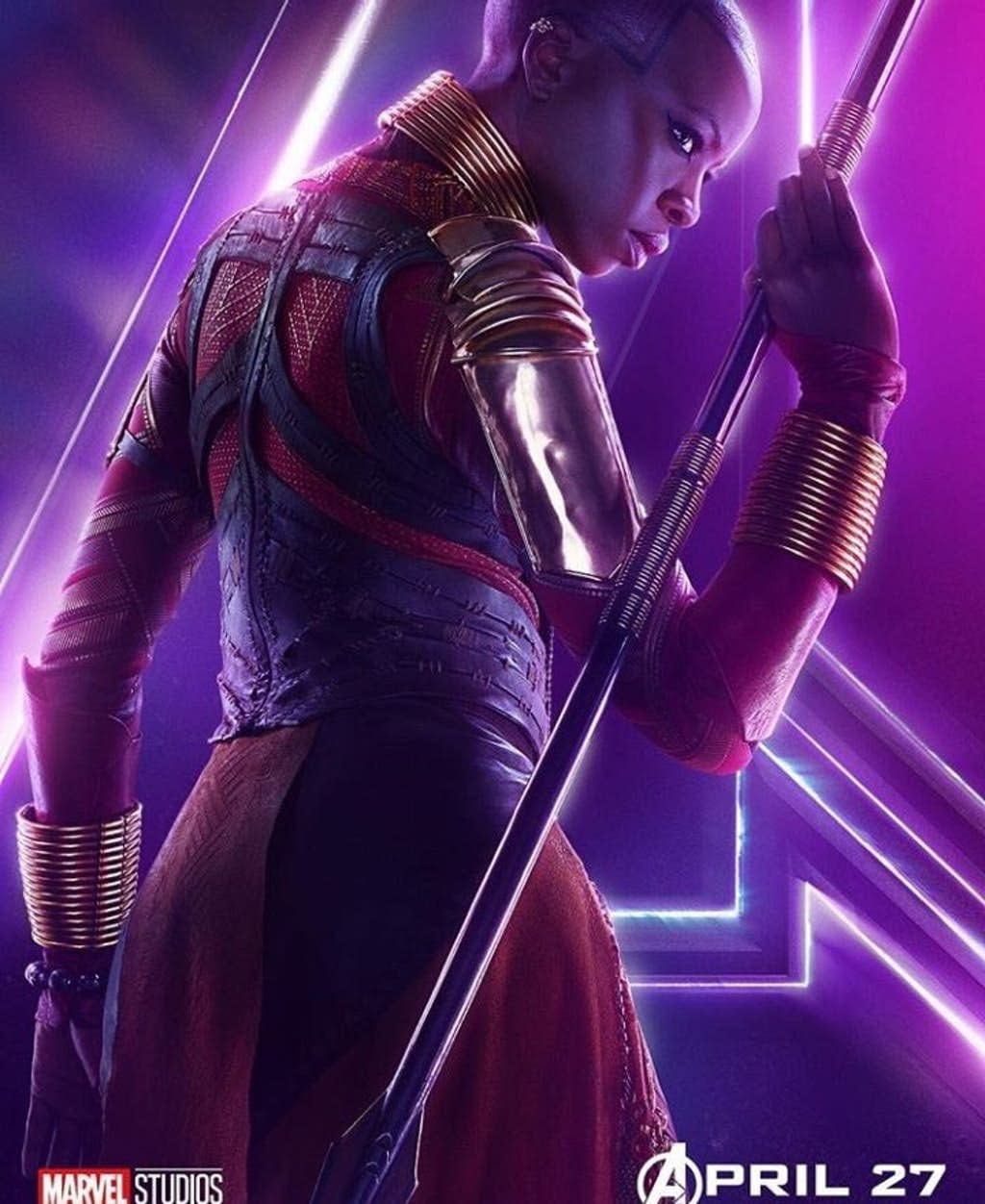 Okoye was one of the people who was still standing by the end of the battle but that isn't a good thing. She failed in her most important mission; protecting T'Challa.
"Her goal in life, her mission in life is protect the king and watching him evaporate in front of her and there is nothing she can do about it is really taking that source of pride from her and that duty." Russo continues, "It challenges her in the most painful way possible."
At the moment we don't know the fate of the various characters that fell to dust in Avengers: Infinity War but we can assume as least some of them are coming by in some capacity. One of those characters will likely be T'Challa but seeing how Okoye deals with him being gone is going to be fascinating from a character angle.
Summary: As the Avengers and their allies have continued to protect the world from threats too large for any one hero to handle, a new danger has emerged from the cosmic shadows: Thanos. A despot of intergalactic infamy, his goal is to collect all six Infinity Stones, artifacts of unimaginable power, and use them to inflict his twisted will on all of reality. Everything the Avengers have fought for has led up to this moment – the fate of Earth and existence itself has never been more uncertain.
Avengers: Infinity War, directed by Anthony and Joe Russo, stars Robert Downey Jr., Josh Brolin, Mark Ruffalo, Tom Hiddleston, Chris Evans, Chris Hemsworth, Chris Pratt, Elizabeth Olsen, Sebastian Stan, Benedict Cumberbatch, Paul Bettany, Chadwick Boseman, Benedict Wong, Zoe Saldana, Karen Gillan, Vin Diesel, Dave Bautista, Pom Klementieff, Scarlett Johansson, Don Cheadle, Tom Holland, Bradley Cooper, and Anthony Mackie. It's out now on digital and out on DVD and Blu-ray on August 14th.