John Cameron Mitchell: ALWAYS Meet Your Heroes
Sometimes a piece of art- film, music, stage craft – comes along at the right time in a person's life to etch a mark on the soul. For >this< writer, that's been Hedwig and the Angry Inch and writer-director-performer John Cameron Mitchell.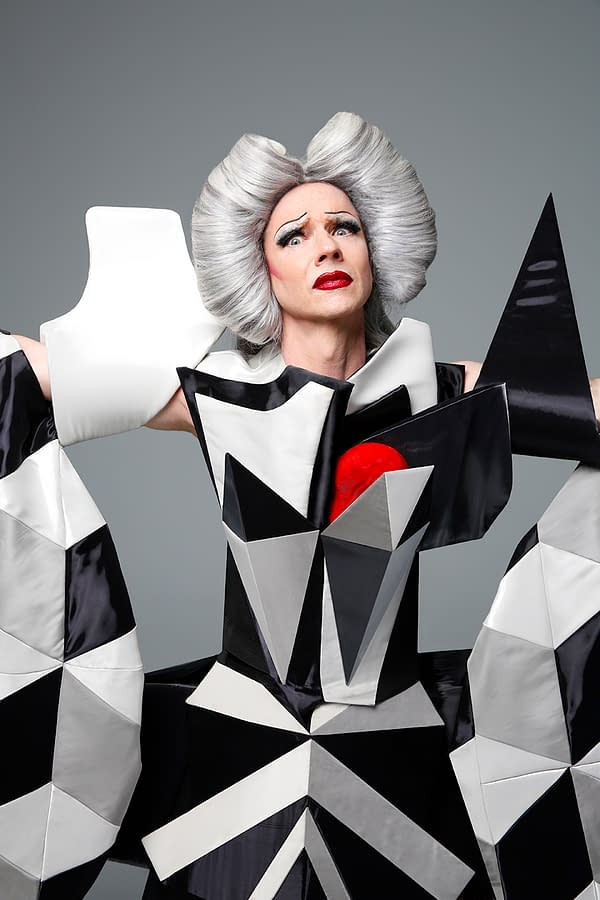 Originally created as a stage show by John Cameron Mitchell and Stephen Trask, the live piece soon became a cult favorite, drawing parallels of passionate fervor akin to The Rocky Horror Picture Show. In 2001, a film version of the musical was released by New Line Cinema, directed by and starring JCM. In 2014, the show was brought back to Broadway in a Tony-winning revival starring Neil Patrick Harris and Lena Hall. (There were several other notable Hedwigs during the Broadway run as well; Michael C. Hall, Andrew Ranells, Darren Criss, Taye Digs, Lena Hall (during the tour), and John Cameron Mitchell).
I was lucky enough to see the show, both Broadway and tour, 9 times during the revival. It was a religious experience, one that left me in tears every single time. Imagine my delight when finding out I could have the chance to see JCM in person, doing live commentary for both Hedwig and his newest directorial outing, How To Talk To Girls At Parties during an appearance in Portland, Oregon at the Revolution Music Hall.
The atmosphere was incredibly chill, as the kids say. Everyone there was obviously a fan of JCM's, and we were there to share our love and appreciation. It was delightful to be in a theater of like-minded Hed-Heads who knew the show as well I as did, who laughed uproariously with JCM's wine-fueled commentary, and shared in our tears when he was emotionally overcome during the end of the film.
I was able to have a one on one with Mitchell, something I never thought I'd be able to do. To tell a creator thank you for their art, to tell them thank you for saving your life (on more than one occasion), and have a moment of calm and beauty, was everything I ever wanted. I believe that meeting your heroes, the special people you look up to and love from a distance, is something everyone should experience at least once in their lives.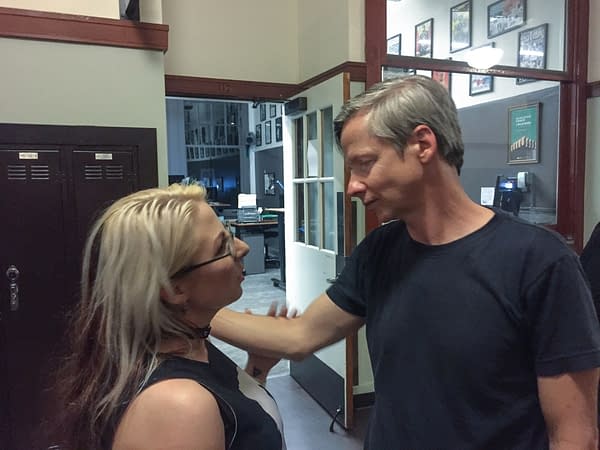 Thank you JCM, for everything. For your humor, for your Mozart In The Jungle character, for being YOU, for "Midnight Radio" and "Wicked Little Town", and continuing to help us freaks and misfits and losers feel whole.
Lift. Up. Your. Hands.