Two days ago, Solo: A Star Wars Story director Ron Howard confirmed that Jon Favreau would be voicing an unknown alien character in the movie. This character was descrived as being "very cool and important" but we didn't know anything else. Favreau took to Twitter today to post a picture of his alien that he is voicing.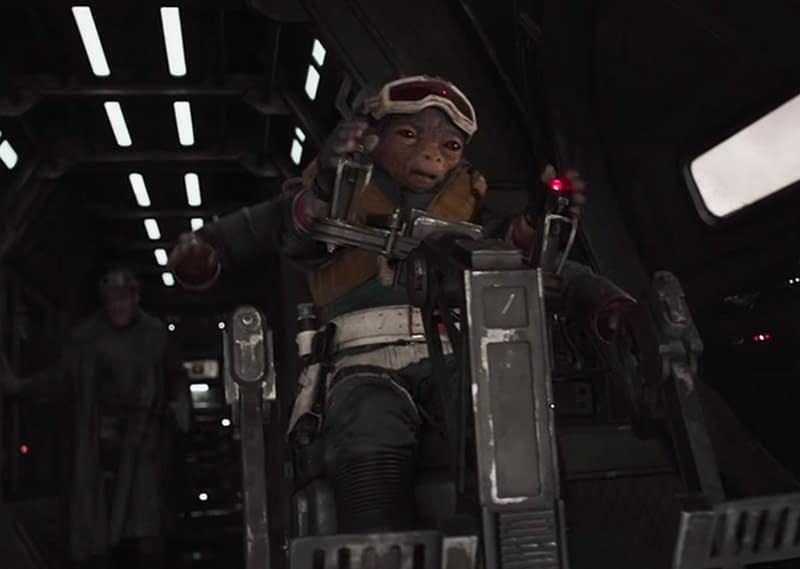 It kind of looks a little like Maz Kanata, but not quite the same thing. Favreau's tweet contained no more information such as the name or what kind of place the character will play in the plot. What we know now is he isn't the two-headed guy playing sabacc with Lando. What a bummer.
Summary: Han Solo and Chewbacca's adventures before joining the Rebellion, including their early encounters with Lando Calrissian.
Solo: A Star Wars Story, directed by Ron Howard, stars Alden Ehrenreich, Emilia Clarke, Donald Glover, Woody Harrelson, and Thandie Newton. It will be released May 25th.
#Solo #StarWars pic.twitter.com/IFovO3mGm0

— Jon Favreau (@Jon_Favreau) February 16, 2018
Enjoyed this article? Share it!