Josh Brolin Stops by 'Jimmy Kimmel Live': Talks Thanos, 'Dune', and Jason Momoa
Josh Brolin seems to very much be enjoying the reception fans have been giving him despite his Avengers: Infinity War and Endgame character Thanos's snapping. He's a smiley guy, who genuinely seems to love life.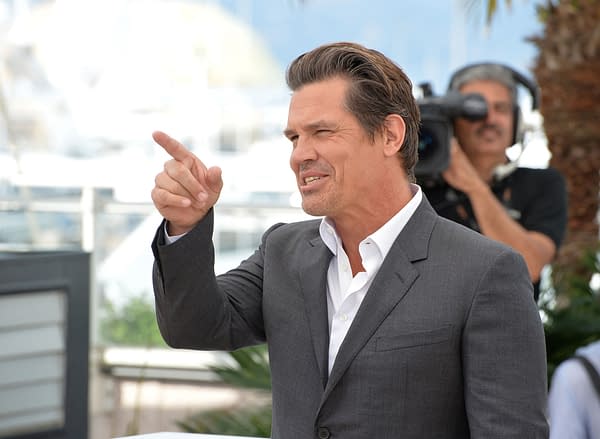 He's also going to be a part of Legendary and Warner Bros. Pictures' upcoming Dune adaptation from Oscar nominated visionary filmmaker Denis Villeneuve. While Brolin's recent stop by Jimmy Kimmel Live is short on any kind of details, we do learn why we haven't seen any more on-set updates from his Instagram.
Also, Brolin's wife says Jason Momoa (also starring in Dune) is a god. Duh?
Two-time Oscar nominee Timothée Chalamet will star as Paul Atreides, Rebecca Ferguson as Lady Jessica Atreides, Oscar Isaac as Duke Leto Atreides, Josh Brolin as Gurney Halleck, Stellan Skarsgård as Baron Harkonnen, Zendeya as Chani, Jason Momoa as Duncan Idaho, Javier Bardem as Stilgar, Charlotte Rampling as Reverend Mother Gaius Helen Mohiam, David Dastmcalchian as Piter De Vries, Chang Chen as Dr. Yueh, and Dave Bautista as The Beast Raban Harkonnen. Hans Zimmer will be composing the score.
Set on the planet Arrakis, we find ourselves exploring the story of two warring galactic royal families House Atreides and House Harkonnen. When Duke Leto Atreides is assassinated, his son Paul and wife Lady Jessica escape only to be adopted by the Fremen, who becomes Paul's personal army against the Harkonnen as he develops powers from the spice, a substance that extends life and powers interstellar travel. A tangled web of royal intrigue is revealed with the Emperor and other cosmic powers pulling the strings while attempting to erase house Atreides.
Dune is set to hit theaters on November 20th, 2020.
Shai Hulud.