Josh Gad's Kids Did Not Like His Artemis Fowl Look
Josh Gad is kinda the ultimate dad if you think about it. His kids get to call Olaf and LeFou, their dad. I am sure they get to do all kinds of fun Disney stuff that the rest of us all only get to dream about. He is in yet another Disney film right now, Artemis Fowl, where Gad looks pretty different from how we usually see him. He plays a bearded dwarf named Mulch Diggums. Josh Gad is so talented that he does an excellent job in the role, but it is strange to see him with a giant beard, that is for sure.
Artemis Fowl Isn't Scoring With Critics
"At first, I tried to convince them that daddy really did completely change his look and that this was my new face. They were like, 'Really? But we want to see your face, dada.' I'd be like, 'Alright.'" It took them almost two hours to add all of that make-up to Josh Gad on set every day. I have never gotten anything like that done, but it is always fascinating to me when actors do it. It has to be an incredibly weird process to go through.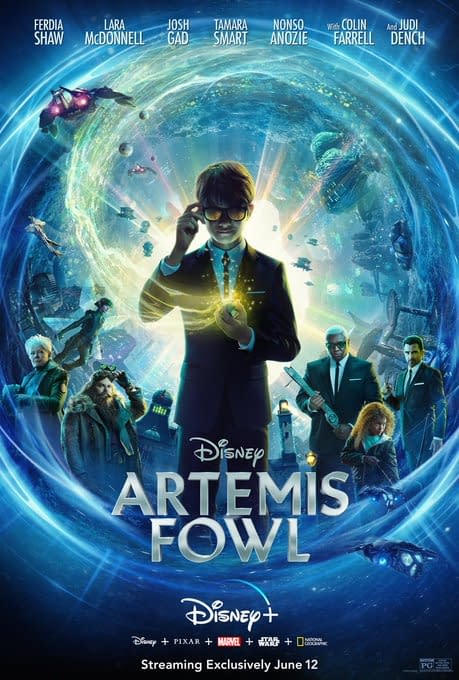 Since debuting on Disney+ last week, Artemis Fowl has not exactly been setting any records or anything. The film hasn't been a trending topic on any social media channels at any point, and critics savaged it. It currently has a 10% on Rotten Tomatoes, which in the grand scheme of things doesn't mean anything. For now, it looks like Josh Gad's kids won't have to see their dad don the beard for this role again, as a sequel seems highly unlikely. Since it has shifted to Disney+, though, you never know.