The comedy world was dealt a hard blow in 2016 with the passing of Garry Shandling, all-around well liked and respected comedian/writer.
Producer, writer, director, actor Judd Apatow decided to tell the story of his departed friend in a way only a filmmaker can- through a four and a half hour documentary titled The Zen Diaries of Garry Shandling.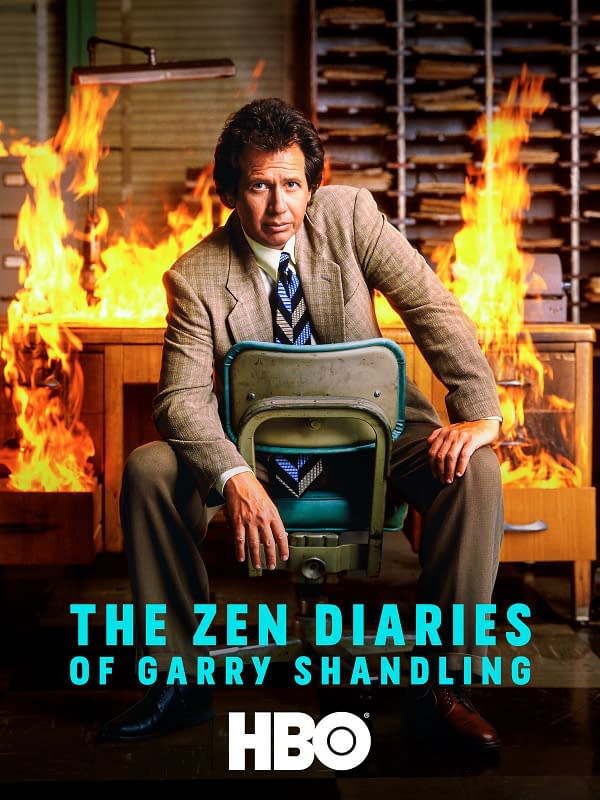 As much as Apatow knew about his friend and frequent collaborator (Judd wrote and directed on Shandlings' The Larry Sanders Show), he admits of Shandling, "In many ways, he was a mystery to me." The resulting lengthy documentary covers the timeline of Shandlings' career, spending no shortage of time on The Larry Sanders Show timeline.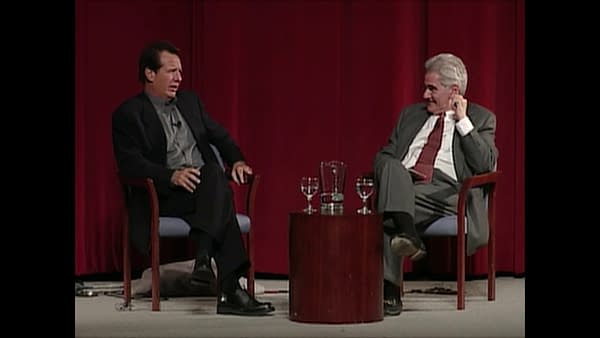 Like this exclusive clip from the documentary's bonus features- a never-before-seen interview segment where Garry talks about first meeting David Duchovny, and how the resulting first encounter made its way into The Larry Sanders Show:
If you're curious, here's the clip from the show:
Apatow's documentary released via physical media (DVD and Blu-ray) on December 18th 2018, and is also available for streaming through both HBOGO and Amazon.
Enjoyed this article? Share it!