Jurassic World: Fallen Kingdom – Spielberg and Kids Informing the Indoraptor's Design [Spoilers]
Jurassic World: Fallen Kingdom might be out, but that doesn't mean we don't have a ton of spoilers to get into. From Steven Spielberg reacting to a key plot point to kids informing the design of the Indoraptor, director J.A. Bayona and writer Colin Trevorrow spoke to Empire about all the spoilerific details. .
.
.
.
.
.
.
.
.
.
.
.
.
.
.
.
.
One of the plot points that the movie kind of glosses over is the fact that Maisie is a product of human cloning. We knew cloning exists in this world, it's how the dinosaurs came to be, but this is the first time human cloning has ever been brought up. The movie doesn't really address it, perhaps saving it for Jurassic World 3, but Trevorrow was very nervous about revealing the plot to Spielberg.
"[Spielberg] really dug the Maisie element of it. He dug the way that we were evolving it, and he was really excited about the questions that it leaves at the end as far as where the future could go," Trevorrow says.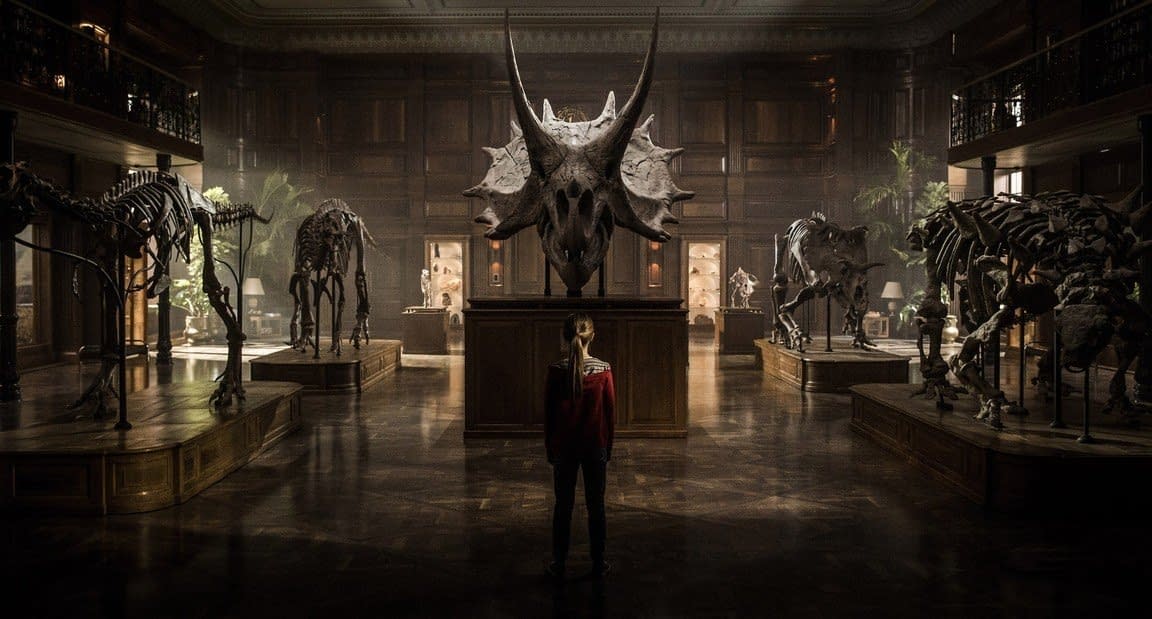 Trevorrow went on to say that he sees this as a natural progression of the universe and Maisie is a key part of the evolution of our main characters.
"I see it as an evolution of the themes that Crichton laid out. It's so much closer in our world than making dinosaurs is. To me, it's a family creation myth. Owen and Claire start off the first movie as these sexually-charged Hepburn and Tracy characters, and in the second film they're taking on much more responsibility as adults, and by the end they're parents – they have this child, and they're driving off into an uncertain future. And that moment when Malcolm is saying irrevocable change, that is happening to them and it's happening right now. I just found that very effective to put that in the context of these people who are evolving in a big way over the course of this story."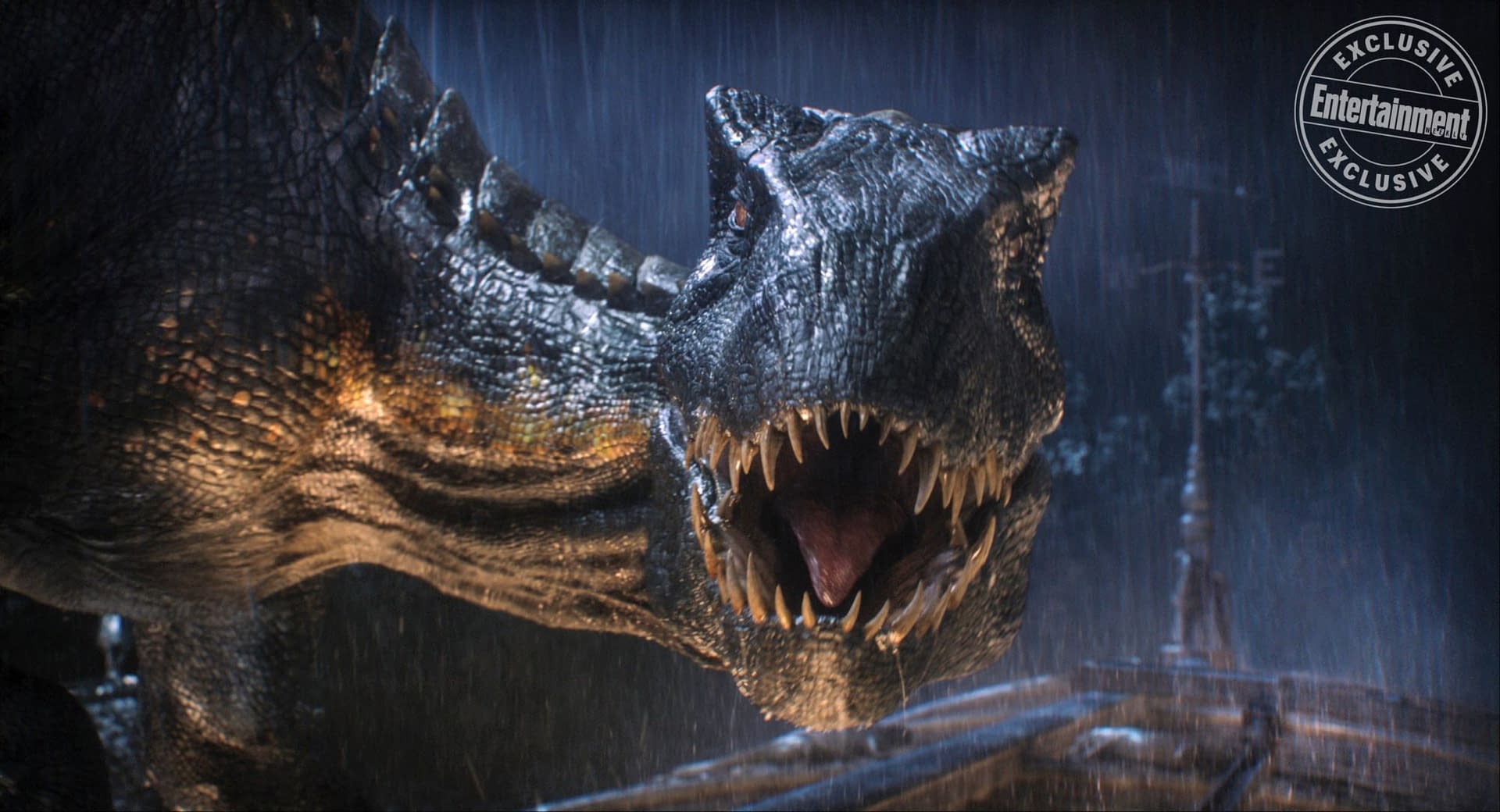 When it comes to the Indoraptor, Bayona and his team made sure to pull design ideas from the people they were intending to freak out: kids. The scene of Maisie in her room as the Indoraptor stalks toward her is a nightmare every kid who saw Jurassic Park had, and now it was time to bring it to the next generation.
"I talked a lot to kids to find out what they like about dinosaurs, and they talk about the textures and the colors, those elements," Bayona says. "And I thought that being a kid, what I would be more terrified by would be about the teeth and the eyes. I wanted the Indoraptor to be basically like a black shadow, and from there it's very terrifying when you see the Indoraptor in the dark because you can only see the eyes and the teeth. And especially the long arms – he has almost human arms."
They might have done their job a little too well, since some parents are worried about the second half of the movie and letting young kids see it. There isn't blood or guts, but it feels a lot more like a horror movie than any recent entries into the series.
Summary: When the island's dormant volcano begins roaring to life, Owen and Claire mount a campaign to rescue the remaining dinosaurs from this extinction-level event.
Jurassic World: Fallen Kingdom, directed by J.A. Bayona, stars Jeff Goldblum, Chris Pratt, Bryce Dallas Howard, Toby Jones, James Cromwell, Ted Levine, Geraldine Chaplin, Rafe Spall, B.D. Wong, and Justice Smith. It's out now.