Karen Gillan 'Jumanji 3' Video Proves Jack Black Sings in his Sleep
We are completely NOT surprised that Jack Black sings in his sleep, as this Jumanji 3 set video posted by co-star Karen Gillan shows.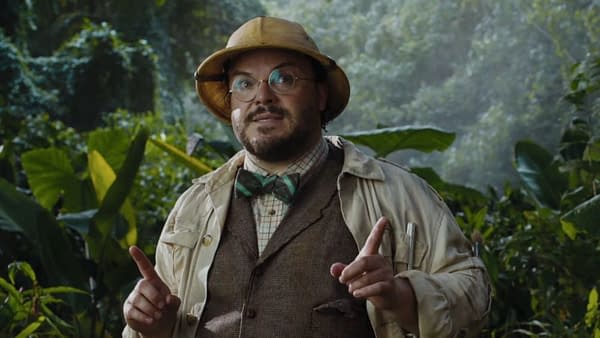 Of course we don't have an actual title yet for the third film in the Jumanji franchise, this one will be a direct sequel to Jumanji: Welcome to the Jungle, with Jake Kasdan returning to direct.
Stars Dwayne "The Rock" Johnson, Karen Gillan, Jack Black, and Kevin Hart are all coming back, as well as Rhys Darby and Nick Jonas on board. Danny DeVito, Darin Ferraro, and Sal Longobardo are just some of the newcomers that we know about.
Jumanji 3 will hit theaters on December 13th, 2019.