Kevin Feige, Who Has Made Fifteen Straight Movies Without A Female-Led One, Praises Marvel's Female Characters Marvel Studios head Kevin Feige has once again expressed a desire to bring more of Marvel's female characters to life on the big screen, as long as they are part of an ensemble or supporting actors in a male-led superhero film. According to a report from LRM, Feige was lobbed the following softball at a Guardians of the Galaxy Vol. 2 press event:
I'm really appreciative about the amount of women or female characters in the film. I just think it's great, you don't see that very often in anything. Kevin, I was wondering if there was a discussion about that, if you were trying to do that or if there was there any push back?
Though the reporter failed to point out that, with Guardians of the Galaxy Vol. 2, Marvel studios will have made fifteen movies without making one with a female lead or predominantly female ensemble cast, Feige had no problem taking the compliment and talking about Marvel's plans to continue to bring "great female characters in the comics" to "life on the screen:"
No push back… There are lots and lots of great female characters in the comics that we want to bring to life on the screen, and it's very important to James [Gunn] to include these characters. And more than just include them, give them their own storylines, and have it be more than just their ability to fight or their romance with a male character. And that's why I think Nebula and Gamora are a high point for the movie, and that relationship is one of the biggest and best arcs in the whole movie, is that sister relationship.
Though it would have made a great follow-up, nobody asked Feige why he's waited so long to bring those great female characters to life on the screen in a movie that they headline. In addition to the fifteen movies the studio has released so far — Iron Man, The Incredible Hulk, Iron Man 2, Thor, Captain America: The First Avenger, The Avengers, Iron Man 3, Thor: The Dark World, Captain America: The Winter Soldier, Guardians of the Galaxy, Avengers: Age of Ultron, Ant-Man, Captain America: Civil War, Doctor Strange, and Guardians of the Galaxy Vol. 2 — they plan to release five more — Spider-Man: Homecoming, Thor: Ragnarok, Black Panther, Avengers: Infinity War, and Ant-Man and The Wasp — before finally releasing a superhero film where a woman gets top billing. For those keeping score, by that time, 95% of Marvel Studios films will be driven primarily by male characters, or, if you count Ant-Man and the Wasp as half a film, since the Wasp shares the lead with Ant-Man, 92.5%.
Of course, that is technically an improvement from 100%, which is the current statistic, and will remain so until at least next year. For comparison, Bleeding Cool can exclusively confirm that roughly half of all human beings are women.
Guardians of the Galaxy Vol. 2 star Dave Bautista didn't comment on any of that though when he added his two cents to the discussion, joking:
I keep hearing over and over again, women are so happy to see these strong, sexy female characters. And trust me, that the men are happy to see them as well.
Guardians of the Galaxy Vol. 2 hits theaters on May 5.
---
---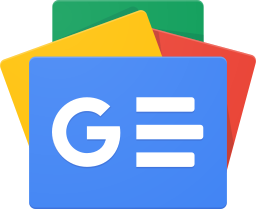 Stay up-to-date and support the site by following Bleeding Cool on Google News today!