Kevin Feige, Who Has Presided Over Fourteen Consecutive Male-Led Marvel Movies, Speaks Out Against Toy Sexism Marvel Studios head Kevin Feige gave an interview to erotic fan fiction themed movie website SlashFilm, and the topic came up of past controversies over the lack of toys and merchandise for the female characters in Marvel's films, such as Black Widow and Gamora. Feige wanted to make sure that everyone keeps track of who the real victims are: Marvel movie executives.
That was very frustrating for us, because we see, we see it from the other side. When I say we, I mean the filmmakers, because we're presented with the stuff that's being made, and I don't know if there's an absolutely equal sampling, but Black Widow was all over that. Gamora was all over that stuff. What we don't see is how much of it is in any given store. How easy is one piece of merchandise to find versus another piece of merchandise. So, we see the stuff and we go, oh great, these are all our characters, they're all great represented, they're all going to be sold, and then we find out, oh, you can't find this, you can't find that, or there's lunch boxes or a backpack where a certain character is not on it, and I think the outrage was great, because that's not going to happen anymore.
As you can see, Kevin Feige is a firm believer in the saying on that sign President Harry Truman kept on his desk. What was it again? Oh yeah. "The buck stops over there somewhere."
Marvel Studios under Feige's leadership has produced fourteen films that were either solo films about male superheroes or team movies with predominantly male casts. By the time the first female-led Marvel solo film, Captain Marvel, hits theaters in 2019, Marvel will have produced (or co-produced in the case of Spider-Man Homecoming) six additional movies. But he wants you to know that he remains committed to "putting women at the forefront of the story." Feige said Guardians of the Galaxy Vol. 2 will put women at the forefront "even more than last time," which means there will be at minimum two women at the forefront of the story.
And if the nameless toy people who are totally to blame, not Marvel, for not making enough Gamora toys try that again, Feige is going to put his foot down.
We can't have sway over what a retail store, how many items of what they want to stock on a shelf, but when toy sets come over, or t-shirt designs come over, if they're not represented properly or representative of the film, we're not even saying is the equality of each gender specific, we're going does it represent the movie we're making, and if it doesn't, we send it back until it does.
What a guy!
Guardians of the Galaxy Vol. 2 hits theaters in May.
---
---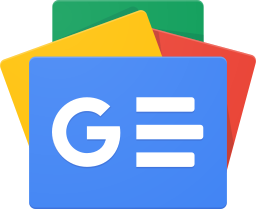 Stay up-to-date and support the site by following Bleeding Cool on Google News today!