It seems things are moving along for Maleficent 2, and cast members are starting to talk about the movie. Ed Skrein, who was cast earlier this year as the villain, spoke to Entertainment Tonight about working on a project with so many high-profile actors on it.
"I mean, all you want to do is work with people that can improve you as an actor. People that you respect, and, you know, Angelina, Michelle Pfeiffer, this is a phenomenal cast," said Skrein. "People that I respect and [have] been watching for years and have a human respect for as well as a professional respect."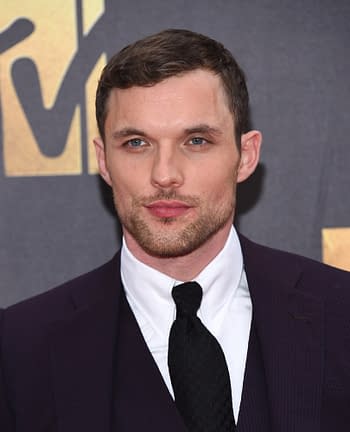 Skrein is usually someone who ends up in very dark movies, and he's glad that he's getting a chance to get into something that's much more family friendly.
"It's Disney man. It's great fun," Skrein said. "Its finally something that my nieces and nephews and my children can enjoy and watch instead of this fool mouth, dark, stuff that I usually do."
Rumor is that production for this movie will start later this year, and while there isn't a release date, a late 2018/early 2019 production start means we're looking at a late 2019 to early 2020 for a release date.
Maleficent 2, directed by Joachim Rønning, stars Angelina Jolie, Elle Fanning, Ed Skrein, Michelle Pfeiffer, Chiwetel Ejiofor, and Jenn Murray.
Enjoyed this article? Share it!