Mark Hamill Comments on Carrie Fisher 'Star Wars: Episode IX' News
Freaking Mark Hamill, making me cry first thing on a Sunday morning with his wonderful words about the Star Wars: Episode IX casting news.
Yesterday, the actor who brought the Cosmic Conflict program character Luke Skywalker to life tweeted about the news that Star Wars: The Last Jedi would not be the last time audiences saw the Jedi.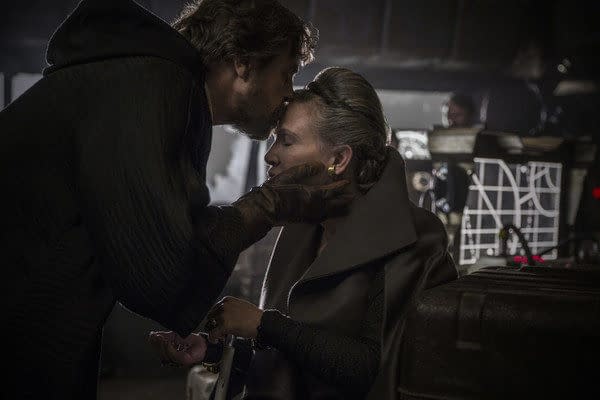 Today, he commented on the reveal that Carrie Fisher's Last Jedi appearance would not be her last, either. It was announced that by using previously unused footage of Fisher as Leia from Star Wars: The Force Awakens, she would be included in J.J. Abrams's Episode IX.
He posted this lovely (and tear-inducing) tweet this morning:
Thanks, Mark.
Star Wars: Episode IX is set to jump into theaters in December of 2019.