May 16th: Crunchyroll Brings "Saga of Tanya the Evil – the Movie -" to Theaters
Crunchyroll is teaming up with Fathom Events to bring Saga of Tanya the Evil – the Movie – to over 500 theaters for another special Crunchyroll Movie Night.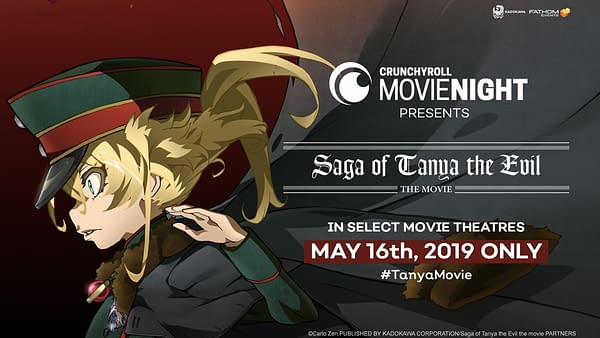 Saga of Tanya the Evil – the Movie – is the direct sequel to the anime series Saga of Tanya the Evil, and follows the misadventures of Tanya von Degurechaff, a young girl who fights for the Emperial Mages division in a world somewhat parallel to World War 1.
Tanya is trying her best to reach a rank that will get her off of the battlefield as quickly as possible, in order to thwart going directly to hell for all eternity for being an atheist.
In a previous life, Tanya had been a ruthless salaryman in Japan, who was killed by and enraged man he had fired. Finding himself confronted with a being that claims to be God, the salaryman ends up reincarnated as a young orphan, and will be condemned to eternal hell if she dies an unnatural death- so of course she ends up fighting in a mage war.
Saga of Tanya the Evil – the Movie – was released earlier this year in Japan, and was well received by audiences. American fans of Saga of Tanya the Evil can see the North American theatrical premier of Saga of Tanya the Evil – the Movie – on Thursday, May 16th at select theaters around the country. Here's the official synopsis:
The time is UC 1926. The Imperial Army's 203rd Air Mage Battalion led by Major Tanya Degurechaff has won the battle to the south against the Republic's stragglers. They expected to be given a vacation after returning victorious, but instead receive special orders from Staff HQ as soon as they get home. They are told that there were signs of a large-scale deployment near the Empire-Federation border.

Faced with the prospect of a new major enemy, the desperate Empire fans the flame of war.

Meanwhile, an international volunteer army spearheaded by the Commonwealth set foot in Federation territory. As they say, the enemy of an enemy is your friend. They suffer through misfortune purely out of national interest, and among them is a young girl.

She is Warrant Officer Mary Sue, and she takes up arms hoping to bring the Empire, who killed her father, to justice.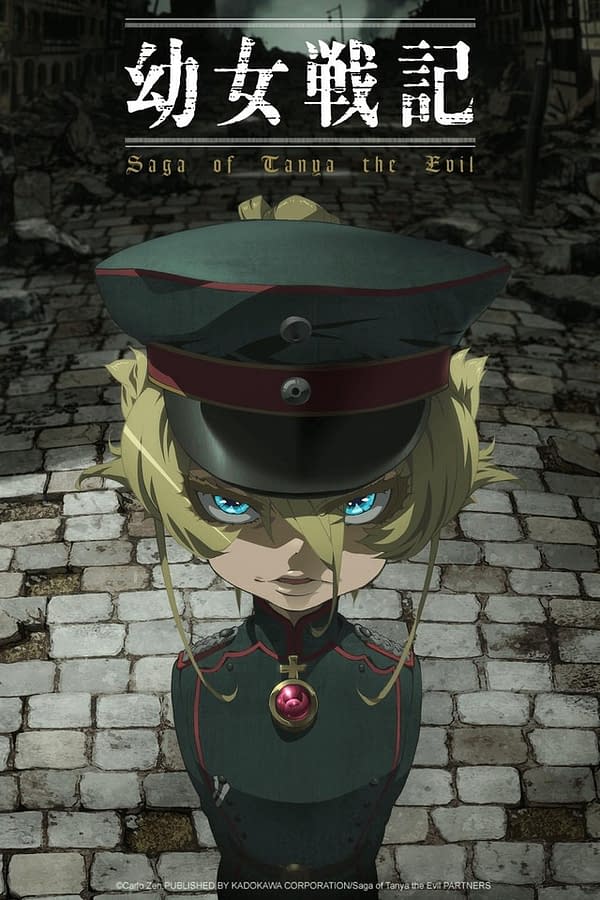 If you want tickets, head over the the Fathom Events page here! Saga of Tanya the Evil – the Movie – will be presented in Japanese with English subtitles.
The Crunchyroll Movie Night event will also treat fans to an interview with director Yutaka Uemura, giving fans a behind the scenes look at the drama and inspiration for this brand new story arc.
Previously, Crunchyroll Movie Night and Fathom Events worked together to bring the Mob Psycho 100 II theatrical premiere and the Yuri!!! on ICE marathon event to the Crunchyroll community across the country.