'Bill and Ted: Face the Music' Scheduled to Shoot Summer 2019
Bill and Ted: Face the Music, the most bodacious sequel of the franchise, is finally become a reality when it begins production in summer 2019.
According to Production Weekly, shooting schedule and locations are set to start filming the long-awaited sequel (nearly 30 years in the making) with Alex Winter and Keanu Reeves reprising their iconic roles as Bill S. Preston and Ted 'Theodore' Logan, respectively. The WYLD STALLYNS duo made famous in their 1989 classic, Bill and Ted's Excellent Adventure.
The franchise focuses on the two aspiring musicians, who try to balance their academic career in high school and careers as the Wyld Stallyns. They come across Rufus (George Carlin), a mysterious figure who travels in a phone booth (remember those?), which is actually a time machine. They receive a history lesson of a lifetime traveling through time and kidnapping prominent figures in history like Abraham Lincoln, Napoleon Bonaparte, Joan of Arc, Socrates, and Billy the Kid. The 1989 film's success fronted a sequel, Bill and Ted's Bogus Journey (1991), two years later. The franchise's popularity also spawned an animated series (voiced by the original actors, themselves), and a live action TV adaptation, along with a breakfast cereal!
The synopsis has the current middle-aged fathers trying to score their greatest song ever to recapture the glory of their youth. William Sadler, who played the Grim Reaper in Bogus Journey is confirmed to be the only other actor from the franchise set to reprise his role.
Diane Franklin told Comicbook.com she would love to reprise her role as Princess Joanna and even offered her daughter, Olivia DeLaurentis, also an actor, to play the younger version of herself. Sadly, Carlin passed in June 2008, but a rumor has director Dean Parisot (Galaxy Quest) and creators/writers Chris Matheson and Ed Solomon planning for Bill and Ted to revisit the events of the first film paving way for Rufus and perhaps, a heartfelt dedication to Carlin.
Here is the official movie synopsis of Bill and Ted Face the Music:
When we last picked up with Ted "Theodore" Logan and Bill S. Preston Esq., the most audacious dudes they were time-traveling teenagers trying to pass history class and win the battle of the bands. Bill & Ted Face the Music will see the duo long past their days as time-traveling teenagers and now weighed down by middle age and the responsibilities of family. They've written thousands of tunes, but they have yet to write a good one, much less the greatest song ever written. With the fabric of time and space tearing around them, a visitor from the future warns our heroes that only their song can save life as we know it. Out of luck and fresh out of inspiration, Bill and Ted set out on a time travel adventure to seek the song that will set their world right and bring harmony in the universe as we know it. Together with the aid of their daughters, a new crop of historical figures, and some sympathetic music legends, they find much, much more than just a song.
Do you think the sequel will be excellent or be most heinous?
---
---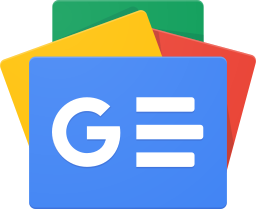 Stay up-to-date and support the site by following Bleeding Cool on Google News today!