There's so many movies coming out this summer that it's sometimes hard to keep track of it all. We have all have tunnel vision until about May, and we can't see much beyond that — mostly because we haven't seen much in the way of footage from the latter movies coming out this year. As Marvel fans, we are looking to February (Black Panther) and May (Avengers: Infinity War) — but Ant-Man and the Wasp comes out this July, as well. We've only seen some promo images for the movie thus far, but IGN spoke to Michael Peña about meeting Chris Hemsworth on the set on 12 Strong and if they discussed the MCU at all. In the process, he inadvertently confirmed that a third Ant-Man movie could be in the works.
"We talked about it on the first day. It's a whole different kind of club to be in, the Marvel Universe. I don't know if they'll use me for the third movie, I still really don't know. It's cool to make a little bit of a mark on that Marvel Universe and it's kind of a cool club, they run a really cool studio."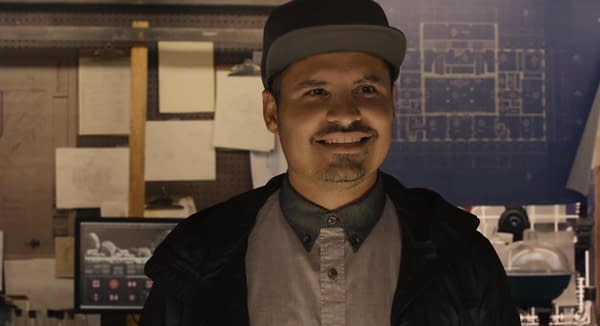 While they are working at the same studio, Peña didn't ask Hemsworth if he would ever consider doing some sort of crossover.
"I didn't but I should have so maybe I should say something? I've never worked with anyone else from the Marvel Universe. I've just worked with Paul Rudd and Evangeline Lilly and Michael Douglas which is a pretty cool list."
When it comes to Ant-Man and Peña's character Luis, he was asked if there was anything he could say about how their relationship has changed over time — but Peña didn't give much away.
"I can't really say because I guess they're good buddies, they've always been good buddies and I think they're remaining good buddies. I've got to be very vague, very general, but I guess he's following more of the American dream and trying to better himself. He loves that universe and everybody knows Tony Stark and those guys. I guess he's just trying to make his life better. I think that's the best way to say it."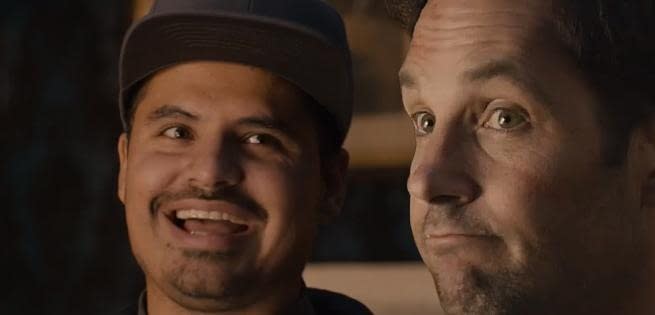 Finally, Peña also revealed that while Luis was a character brought to life by improv in the first movie, he stuck more to the script in the second now that they know the character.
"In the first movie, me and Paul created the character, I was trying out different characters, they were a little bit more lenient with ideas and I would improvise a lot. This one was different, they wanted me to do more pre-written alternative takes so I would do those and then I had a little bit of time for my improv but I think it's mainly written, this one."
Ant-Man and the Wasp, directed by Peyton Reed, stars Paul Rudd, Evangeline Lilly, Hannah John-Kamen, Michael Douglas, and Michael Peña. It will be released on July 6th, 2018.
Enjoyed this article? Share it!