A most excellent announcement from the pair behind Wyld Stallyns today- Bill & Ted Face The Music has an official release date! Alex Winter and Keanu Reeves wanted to tell us all about the third film in this video:
Following 1989's Bill & Ted's Excellent Adventure and 1991's Bill & Ted's Bogus Journey, the stakes are higher than ever for William "Bill" S. Preston Esq. (Winter) and Theodore "Ted" Logan (Reeves). Yet to fulfill their rock and roll destiny, the now middle-aged best friends set out on a new adventure, when a visitor from the future warns them that only their song can save life as we know it and bring harmony to the universe.  Along the way, they will be helped by their families, old friends and a few music legends.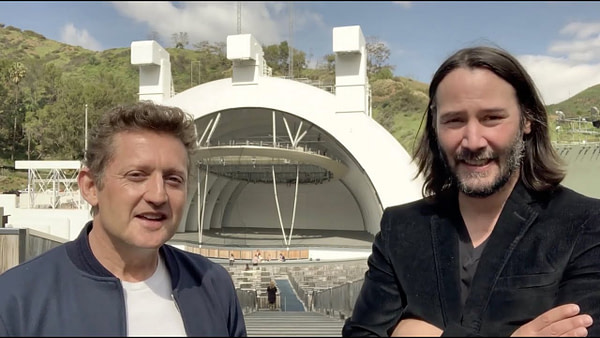 Bill & Ted Face The Music will hit theaters on August 21st 2020.