We've got a new trailer for the upcoming live-action adaptation film Alita: Battle Angel. Directed by Robert Rodriguez, the James Cameron-produced film seeks to tell the tale of the popular manga and anime series, but using all the bells and whistles modern filmmaking technology can provide.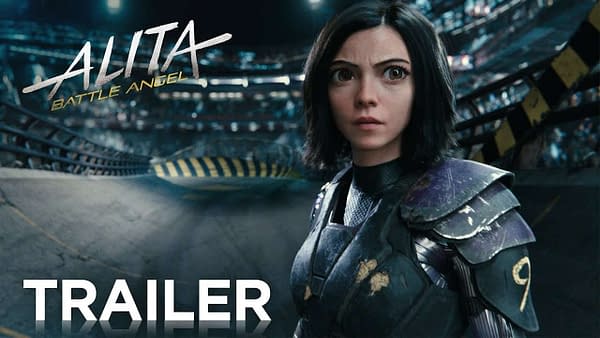 In the third trailer for the film, audiences are taken to the motorball court, something Cameron has been teasing since 2010.
Producer Jon Landau said waaaay back then about Cameron's desire to adapt the property with the motorball scene in particular:
If people are familiar with the series at all, there's something they call Motorball. That is something that Jim has always been dynamically excited about. It's racing on a super track, with characters that are built and created in the cyborg world to race against each other in an arena. It's almost like a gladiator match meets an Indy 500 race. Their mode of battle depends on who they are. It depends how they've been modified as cyborgs; they're not in cars — it's their physical being that is out there. Some of them are on roller skates — and Alita participates in this, and she's on roller blades, while other people might have different devices. It's a wonderful, rich world to design and develop.
Check it out:
The film stars Rosa Salazar, Christoph Waltz, Jennifer Connelly, Mahershala Ali, Ed Skrein, Jackie Earle Haley, Keean Johnson, Michelle Rodriguez, Lana Condor, and Eiza González.
Alita: Battle Angel is set to hit theaters on February 14th 2019, the date previously reserved for Dark Phoenix.
Enjoyed this article? Share it!