Another major blockbuster has been delayed yet again. Yesterday, we got word that Tenet was pushed back to the middle of August, and to the surprise of precisely no one, Mulan has followed suit. According to The Hollywood Reporter, Disney has decided to delay the movie yet again from July 24th to August 21st. This is likely due to many major cities once again closing businesses because of massive spikes in COVID-19. Disney has not announced any other delays for movies like The New Mutants which is supposed to come out the week after.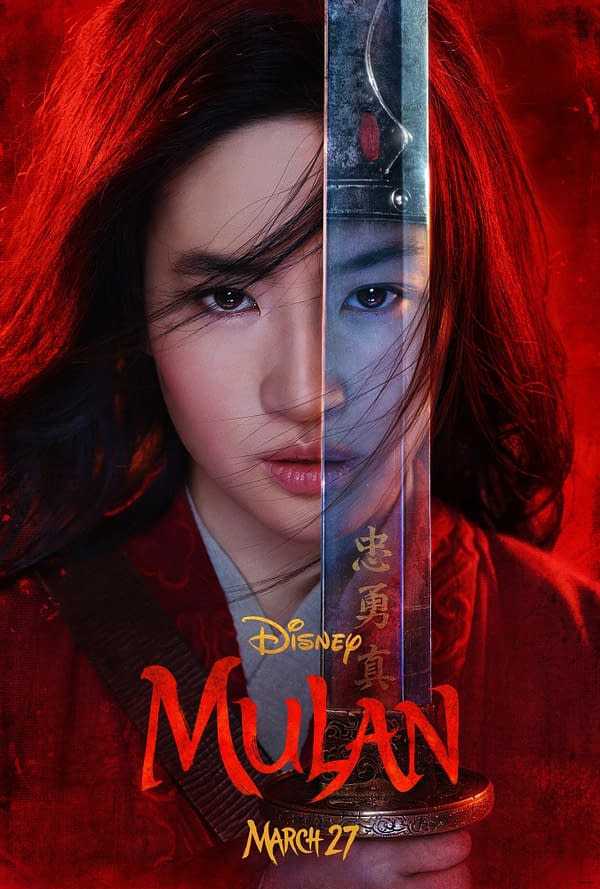 Many movie theaters are planning on reopening this month and next month with varying levels of safety precautions. However, none of these theaters have new releases that might help convince people to take a chance and go to a theater. Right now, many theaters are playing classics but how many people are going to spend the money on a ticket to see a movie that is available on streaming or that they own a home release of? Probably not as many as chains would like. There is a time and a place for the theater experience to come back and thrive, and it very well could, but right now is not the time. We'll have to see if Mulan comes out in August or not; your guess is as good as ours.
When the Emperor of China issues a decree that one man per family must serve in the Imperial Army to defend the country from Northern invaders, Hua Mulan, the eldest daughter of an honored warrior, steps in to take the place of her ailing father. Masquerading as a man, Hua Jun, she is tested every step of the way and must harness her inner-strength and embrace her true potential. It is an epic journey that will transform her into an honored warrior and earn her the respect of a grateful nation…and a proud father
Mulan, directed by Niki Caro, stars Liu Yifei, Donnie Yen, Jet Li, Utkarsh Ambudkar, Yoson An, Xana Tang, Jason Scott Lee, and Ron Yuan. It will be released on August 21st, 2020.
Enjoyed this article? Share it!