Netflix at least sees some value in cinemas. The streaming giant has announced on Twitter that it will keep open the iconic Paris Theater in New York City past its re-opening for Marriage Story. The storied theater had closed its doors earlier this year, and was rescued by Netflix for single-screenings of the Noah Baumbach film, that will debut in the service proper on December 6 worldwide. The theater will stay open for special Netflix events, screenings, and theatrical releases. Check out their cheeky dig at LA below: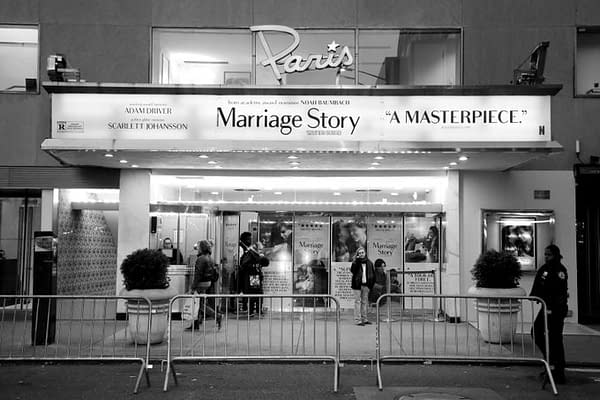 Major news alert!
We're beyond thrilled to announce that the doors to New York's iconic Paris Theatre will remain open! After closing earlier this year, The Paris — New York's last single-screen theater — reopened for a limited run of MARRIAGE STORY. Now, the iconic theater will be kept open and become a home for special Netflix events, screenings, and theatrical releases. MARRIAGE STORY will continue its run at the historic theater. The next time someone tells you LA "has more space," just tell them New York has the latest Noah Baumbach at the Paris.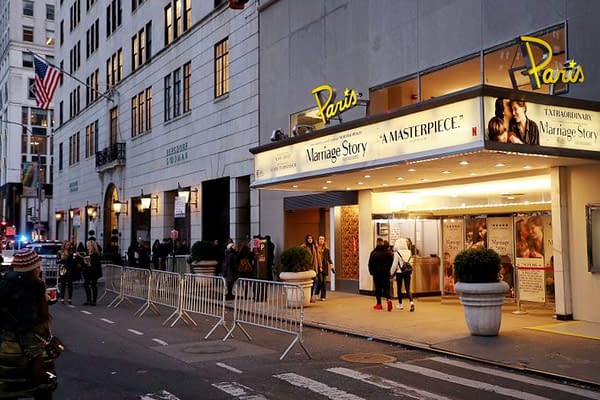 This is pretty awesome of them. When closed, the Paris was the last remaining single screen theater in New York City. It feels like that is something of importance, and while it will remain to be seen what they actually do with it and how often it is used, kudos to Netflix for keeping the lights on.
Check out showtimes for Marriage Story at The Paris
here
.
Enjoyed this article? Share it!