Yesterday, Paramount Pictures released a rather delightful poster for the German market. With German language and everything. Because it's for Germany. But everyone seemed to rather like the poster.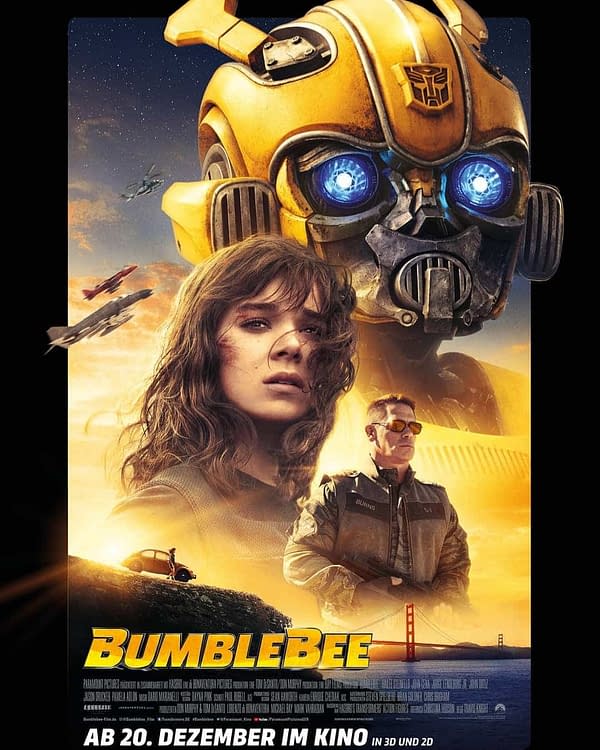 Which is why they are now releasing it with English wordage as well.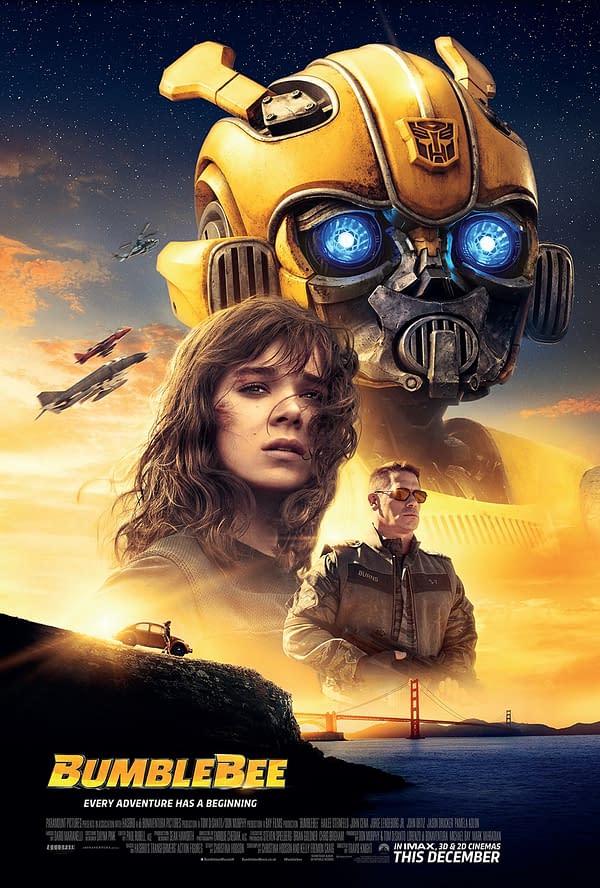 It features the title character, Hailee Steinfeld's Charlie, and John Cena's Agent Burns. In a style reminiscent of classic seventies/eighties action/sci-films.
Twenty years before the events of the first film, in 1987, Bumblebee takes refuge in a small California beach town junkyard, where a teenage girl named Charlie Watson takes him in. However, the two of them soon find themselves hunted by a government agency known as Sector 7, led by Agent Burns. As they run from society, the two learn that Bee is not the only Transformer on Earth, and that the others might not be as friendly.
Bumblebee is an upcoming film centred around the Transformers character and a prequel to the franchise. The film is directed by Travis Knight and written by Christina Hodson and Kelly Fremon Craig. It stars Hailee Steinfeld, John Cena, Jorge Lendeborg Jr., John Ortiz, Jason Drucker, and Pamela Adlon.
It is also the first live-action Transformers film not to be directed by Michael Bay, though he still acts as a producer.
Bumblebee is scheduled to be released in the United States on December 21st and on the 26th in the UK. Germany gets it first on the 20th…
Enjoyed this article? Share it!