New Extended Trailer for Brightburn Teases New Footage Plus a New Poster
This movie came out of nowhere and is just looking awesome. Brightburn is here to take the story of Superman and ask the question of "what if he's a bad guy and what if this is a horror movie?" It's a fascinating concept and one that absolutely deserves to be explored. So far all of the footage we've seen looks great and producer James Gunn shared a new extended trailer.
That stuff with the glass in the eye is enough to make anyone uncomfortable. We also got a new poster which gives us a nice, close up view of the costume that this little monster is going to be wearing. It's plenty creepy looking that's for sure.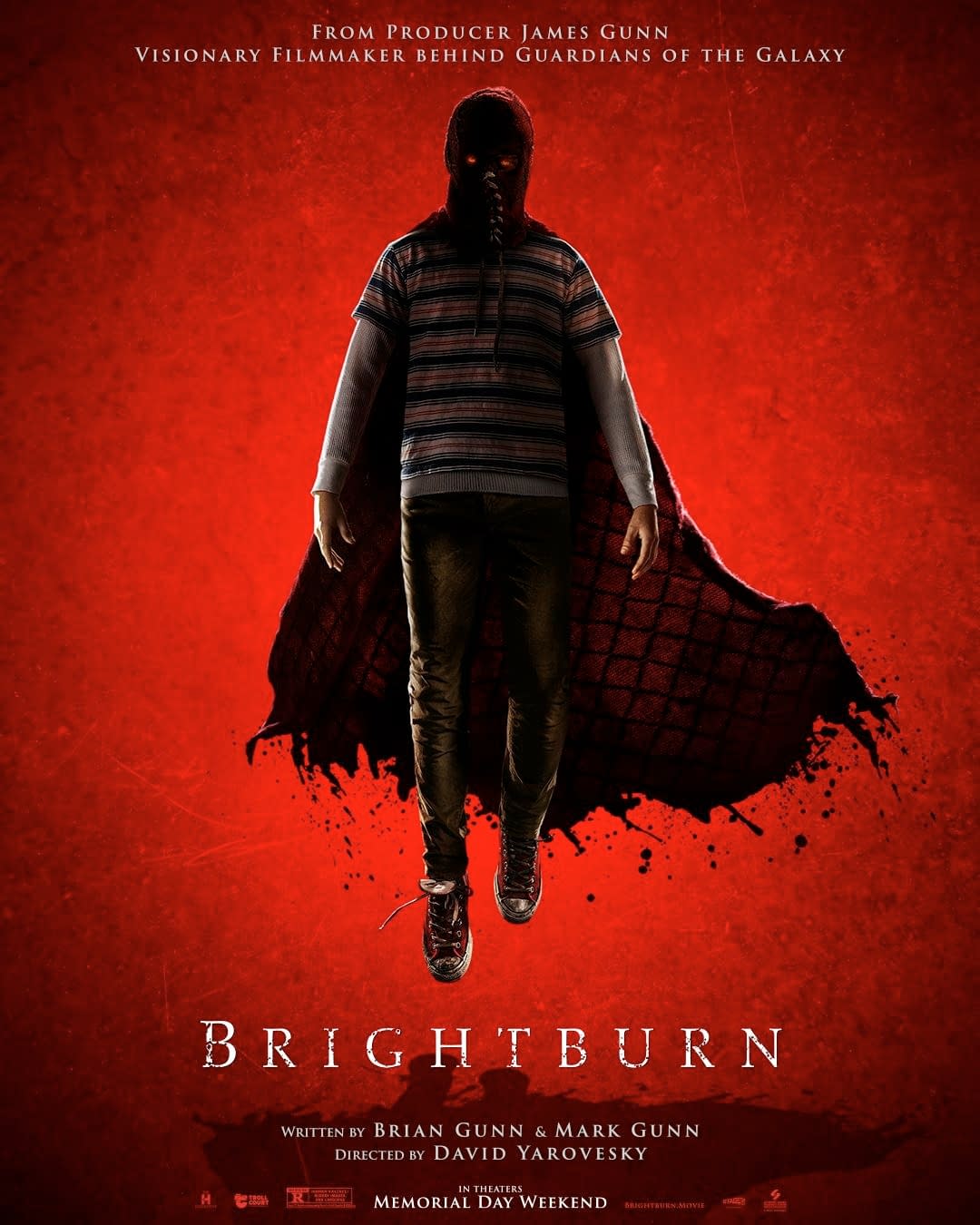 This is one of those "it's either going to be great or it's going to be terrible". There isn't much middle ground when it comes to horror movies; they are either scary or they aren't. The same goes for movies looking to deconstruct a genre. The irony that this movie, looking to deconstruct the superhero genre, is being produced by a guy making movies for not only Marvel but DC as well is not lost on us.
Summary: What if a child from another world crash-landed on Earth, but instead of becoming a hero to mankind, he proved to be something far more sinister?
Brightburn, directed by David Yarovesky, stars Elizabeth Banks, David Denman, Jackson A. Dunn, Matt Jones, and Meredith Hagner. It will be released on May 24th.