This New Image from Bumblebee Is Straight-Up Adorable
The idea of a solo Bumblebee movie was so silly that people were making fun of it since the day the announcement was made. The question "who asked for this?" was a common one. Yet here we are, closing in on the release date, and people are changing their tune.
They hired a great director, then they brought on a cast that includes a young woman who was nominated for an Oscar when she was 14 and a rising star with a huge personality, and then the design came out. There was no reason to think this movie could work, yet here we are with this new image from Empire — and it's adorable.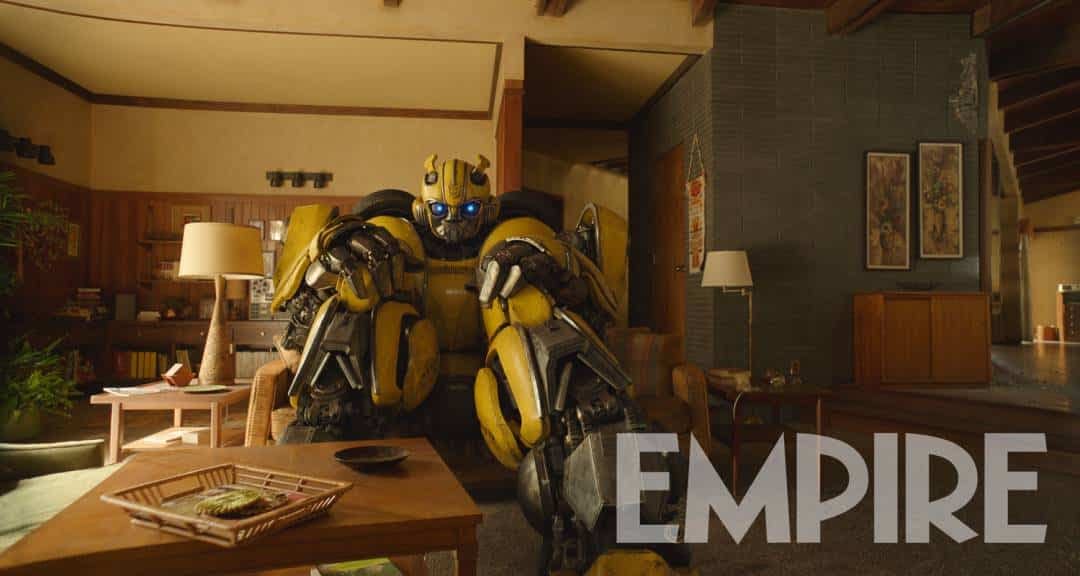 It sounds like adorable might be what the production is going for, too. They have talked extensively about the redesign and making Bumblebee simpler looking, but it sounds like they are going for cute in the movie proper.
"A giant chunk of our movie is about his relationship with Charlie [Steinfeld], and as it goes on he makes a total mess of her house," producer Lorenzo di Bonaventura told Empire. "He's intrigued by her dog. And it's funny to watch her turn him onto '80s culture."
There are still a lot of ways that this could go wrong, and we won't know if this movie works until the credits roll on opening night — but it's been a long time since there was much excitement for the Transformers franchise. Is this the one? Maybe. We should keep our expectations in check, but it's nice to feel some optimism again.
Summary: On the run in the year 1987, Bumblebee finds refuge in a junkyard in a small Californian beach town. Charlie, on the cusp of turning 18 and trying to find her place in the world, discovers Bumblebee, battle-scarred and broken.
Bumblebee, directed by Travis Knight, stars Hailee Steinfeld, John Cena, Jorge Lendeborg Jr., Rachel Crow, and Pamela Adlon. It will be released on December 21st.