A scene from the remake of Suspiria was the talk CinemaCon back in April, but we haven't seen much from the movie since then. They have released a few stills, a teaser trailer, and a couple of posters, but nothing huge yet.
This new image that comes from the fall preview issue of Entertainment Weekly might the one that gets people excited. It doesn't show any horror or gore, but it does present a very interesting image.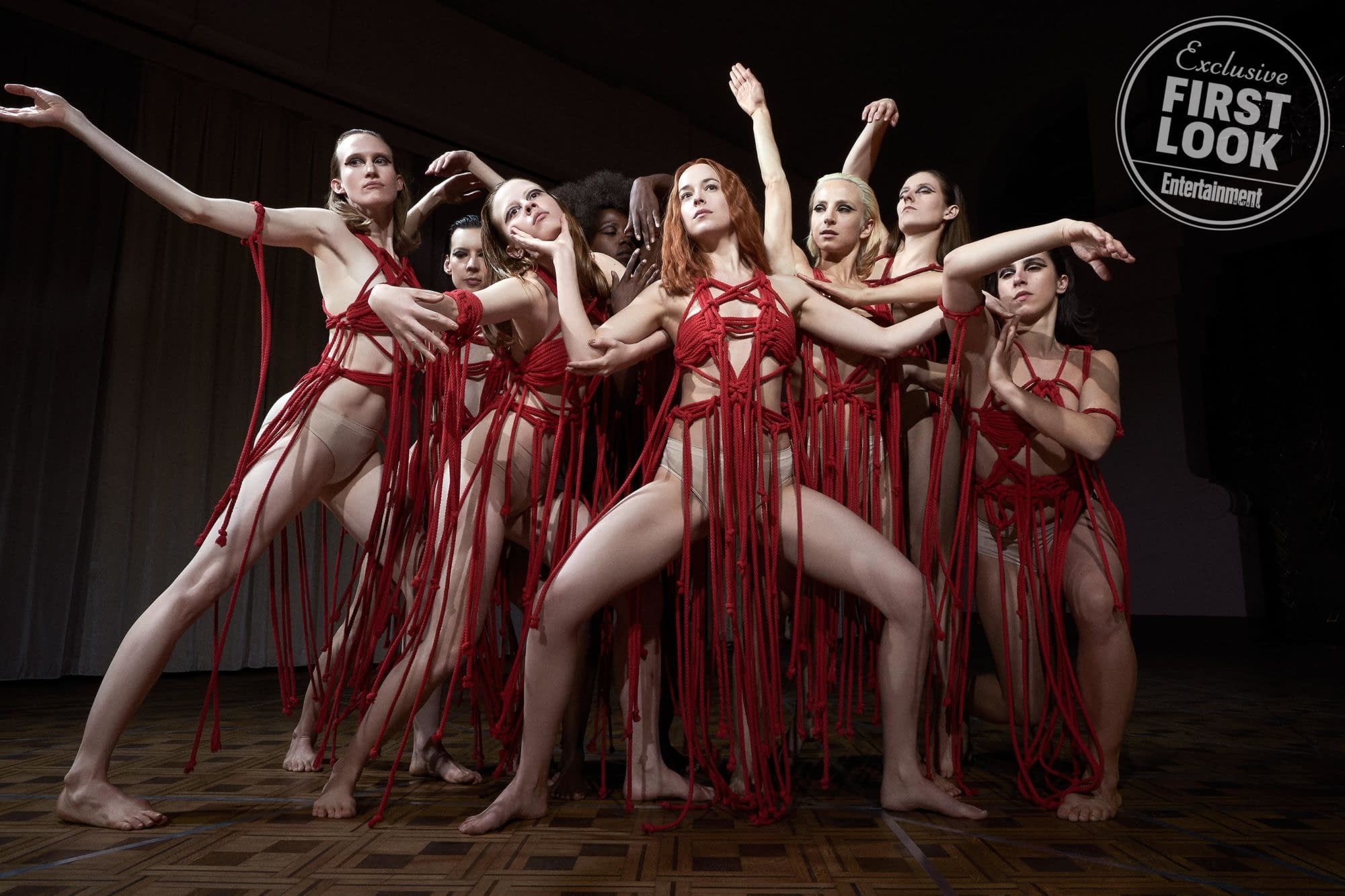 One of the main things about the original Suspiria was the color red, and during the presentation for it they dimmed all the lights in the house red. This is some of the first red we've seen in the movie proper. Those costumes combined with the way the dancers are posed just looks eerie. It's a bunch of girls posing because they are dancing — that shouldn't be freaky, yet here we are.
Summary: As a darkness builds at the center of a world-renown dance company, its artistic director, a young American new to the troupe , and a grieving psychotherapist become entangled in a bloody, sighing nightmare.
Suspiria, directed by Luca Guadagnino, stars Chloë Grace Moretz, Dakota Johnson, Tilda Swinton, Jessica Harper, and Mia Goth. It will be released November 2nd.
Enjoyed this article? Share it!