New International Poster and Trailer for Solo: A Star Wars Story
We have a new international poster and trailer for Solo: A Star Wars Story. The poster and trailer come from the Disney Japan Star Wars site and the poster is pretty nifty looking uniting two of the best friends of the Star Wars universe.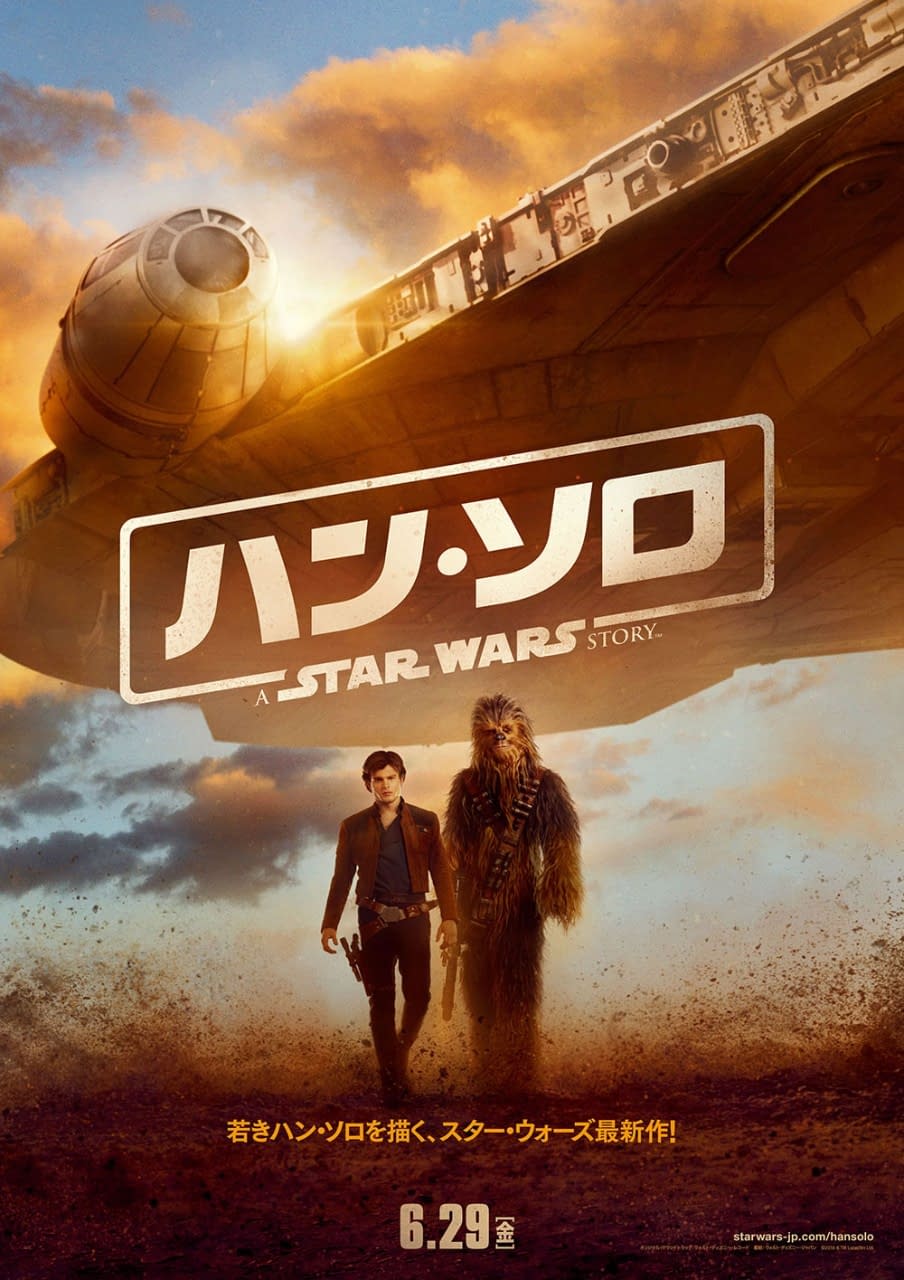 The trailer, however, is a lot less interesting. It's basically a mash up of the teaser footage from the super bowl and the full teaser we got the following day.
The release date for Solo: A Star Wars Story gets a little closer every day but Disney still doesn't appear to be kicking up the notch with marketing. We got the EW cover story with a lot of new information, character posters, and that teaser but that's about it. Both of the big Disney releases, Avengers: Infinity War and Solo: A Star Wars Story don't feel like they have a lot of marketing yet. Both of those movies are going to bring in a decent audience without Disney trying but it does feel like they should be trying a little harder.
Summary: Han Solo and Chewbacca's adventures before joining the Rebellion, including their early encounters with Lando Calrissian.
Solo: A Star Wars Story, directed by Ron Howard, stars Alden Ehrenreich, Emilia Clarke, Donald Glover, Woody Harrelson, and Thandie Newton. It will be released May 25th.