One of the big movies coming out in July is the 6th Mission: Impossible movie and the marketing has started to really kick up in the recent weeks. That means it's time for some images and it's time for some magazine covers. This time those things come from Total Film and it shows a scene from the infamous helicopter scene. First we see actual crazy man Tom Cruse hanging off of a helicopter in one of the scenes that the marketing has been playing up.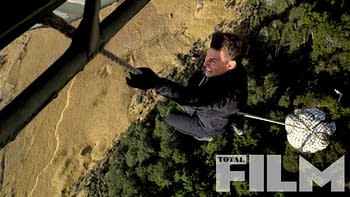 It should be noted that at CinemaCon when Simon Pegg was watching Cruise perform this stunt and he dropped from the helicopter he actually thought his co-star was about to die. Next we have two cover from Total Film and one of them features the plane jump scene that is also one of the big stunts from this movie.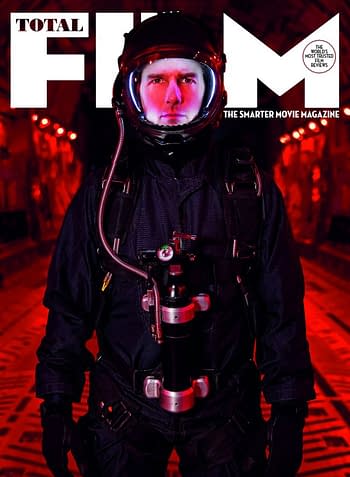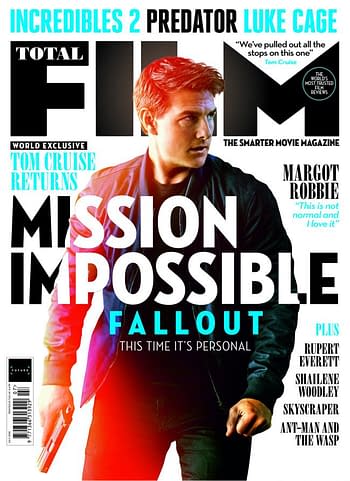 We should expect more images and some TV spots to start rolling once June hits.
Summary: Ethan Hunt and his IMF team, along with some familiar allies, race against time after a mission gone wrong.
Mission: Impossible Fallout, directed by Christoper McQuarrie, stars Tom Cruise, Simon Pegg, Rebecca Ferguson, Henry Cavill, Vanessa Kirby, Alec Baldwin, and Angela Bassett. It will be released on July 27th.
Enjoyed this article? Share it!